If you're considering plastic surgery, you need to choose your surgeon wisely. This infographic offers tips and suggestions about how to find a surgeon that you feel comfortable with and who has experience with the procedure you have in mind. The success of a cosmetic procedure rests in large part on the relationship you have with your surgeon and being able to freely communicate with him or her about your goals for the procedure.
You should do a lot of homework before you visit a potential surgeon. It is very important to understand what kind of training he or she has had and what their specialties are, and you need to be understand everything you can about the procedure itself, including where it will be performed, who will administer the anesthesia, and what your recovery time will be like. Talking with former patients is a great way to learn about a surgeon's abilities as well as his or her personality. Don't forget to check out the office staff too, as anyone who undergoes a procedure with have a lot of interaction with them too.
Learn about what kinds of questions you should ask when you go for a consultation with a potential surgeon. Review statistics about procedures in the United States.
 (Click on the Image For Full View)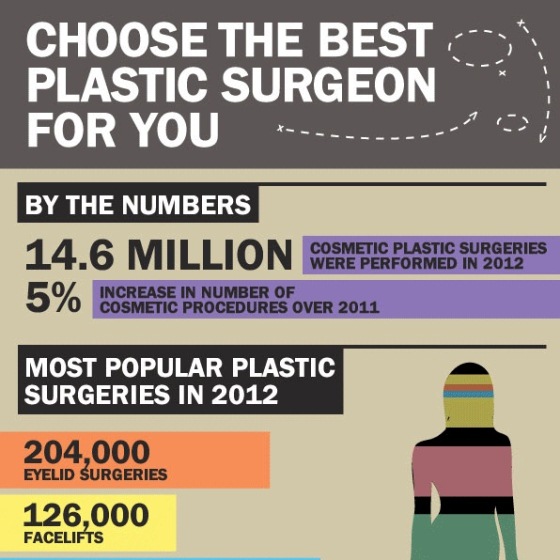 Source:
berksplasticsurgery
Related posts: