It is of no doubt that Facebook and Google are top destinations for most of the internet users. With more than 153 million monthly unique visitors, Google remains at no.1; and with 137.6 million unique visitors, Facebook is the most visited and popular social networking website that recently released its IPO (Initial public offering) for the first time.
With stiff competition between Facebook and Google, it has become difficult for advertising agencies to choose the best among the two. The approach of advertising and generating brand awareness is quite different with Facebook when compared with Google.
Many people have a misconception that Facebook and Google are in battle for dominance over Internet. But Google with many companies and products under its belt will stand as the leading internet giant.
(Click on the Image For Full View)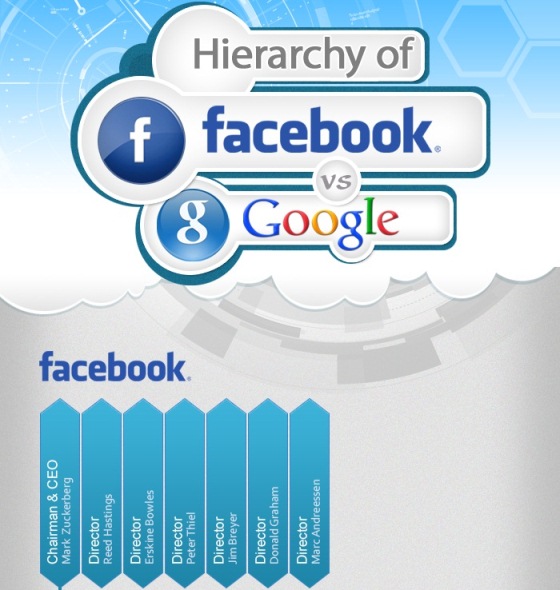 Source: hierarchystructure
Related posts: