Facebook Posting Rule
Knowing what to post on facebook, especially when you don't have a lot of time! SnapRetail has come up with a rule of thumb for retailers that are looking to be a great resource to their customers as well as get more engagement on their facebook page.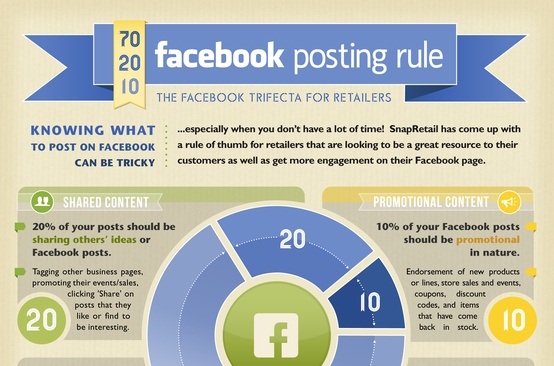 Source: snapretail
The Best Times to Post on Facebook
If you're a Social Media Manager, managing Facebook pages for your clients or managing your own Facebook page can be a slight tricky as each social network has a dissimilar usage pattern.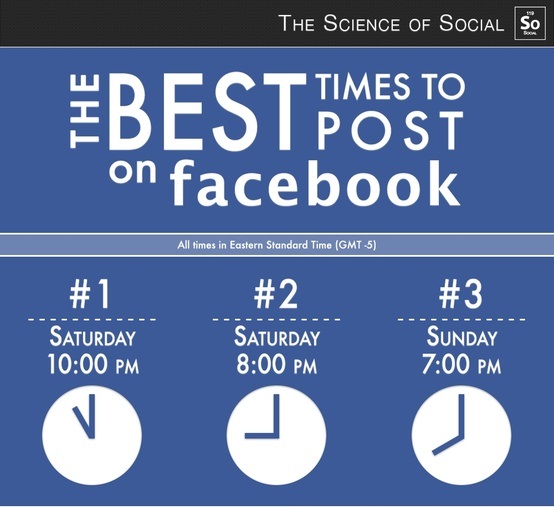 Source: watchtower.pandemiclabs
The Power of Facebook Advertising
Facebook is an extremely engaging place, 3,200,000,000 likes and comments every day in the world. Engage across platforms to reach people wherever they are. Find and reach your audience with precision at scale with facebook advertising.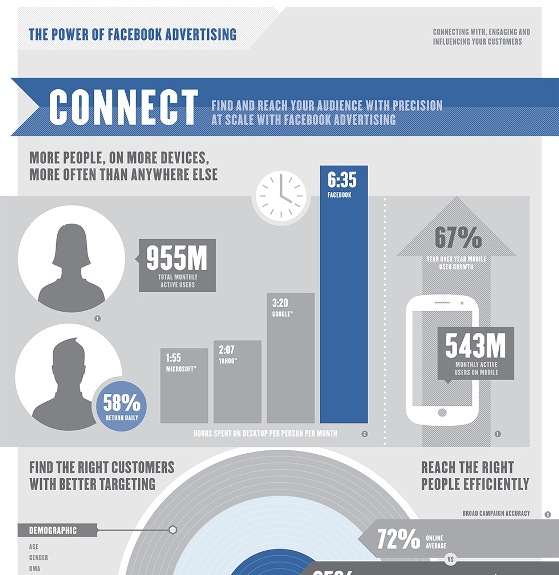 Source: pinterest
Facebook Takeover of Our Daily Lives
As of 2011, there are 500,000,000 active facebook users. Aprox 1 in every 13 people on earth. Half of them are logged in on any given day. 48% of 18 to 34 years olds check facebook right when they wakeup.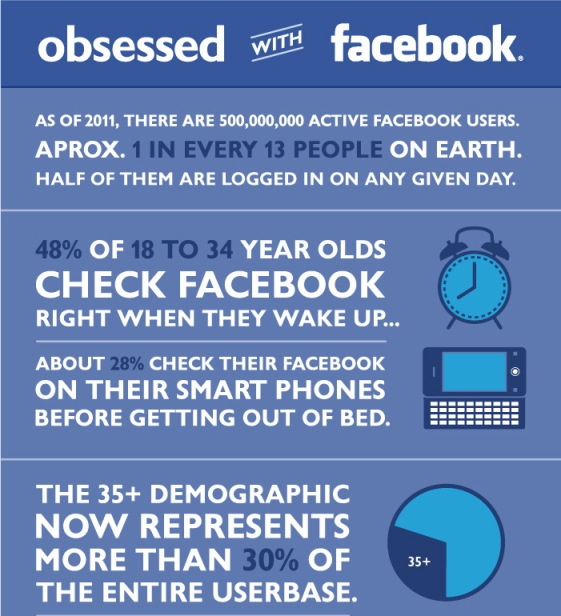 Source: onlineschools
Dying Online: Dead People on facebook
The last thing on someone's mind when they're about to die is (or ought to be) what's going to happen to their Facebook account. But with 500 million people on the social network, user deaths are pretty unavoidable. How will you live online after you've passed away IRL?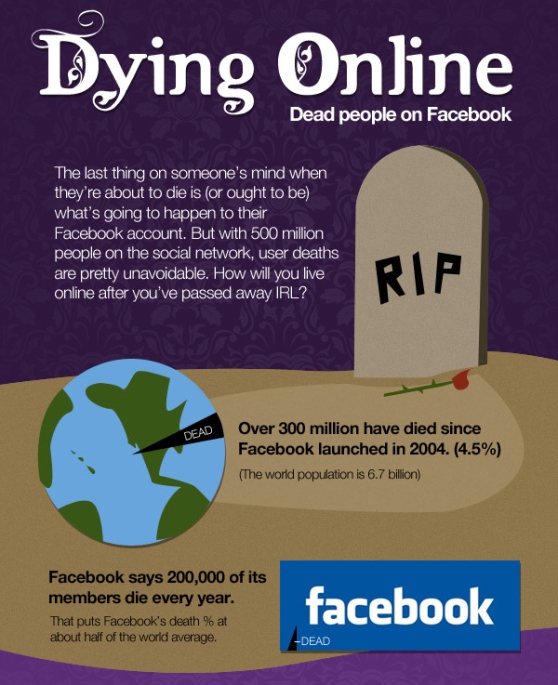 Source: census
Related posts: