European Football Leagues
The rather wonderful 'Compare the Leagues' website – http://comparetheleagues.com has produced a tool enabling users to compare various statistics for the top 20 European football leagues, as ranked by UEFA. The website is hugely efficient at sorting and displaying the data, but here we have tried to put a bit of beauty back into the numbers.
Source: visualevolution
Understanding the Powerplay
Powerplays were an effort to add excitement in the middle overs of a One Day International Cricket Match. Now into its second world cup since introduction, Powerplays, have also brought much confusion amongst team captains, and debate amongst aficionados. Here we look at how the world's top 9 countries have coped so far in the  most challenging of all powerplays.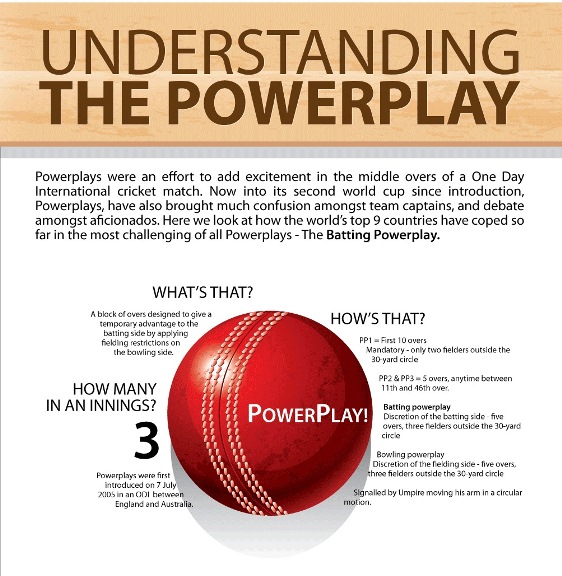 Source: fusioncharts
Sir Donald Bradman
Sir Donald Bradman of Australia was, beyond any argument, the greatest batsman who ever lived and the greatest cricketer of the 20th Century. The Don lived on into the 21st century, more than half a century after he retired. Throughout the 1930s and 40s Bradman was the world's master cricketer.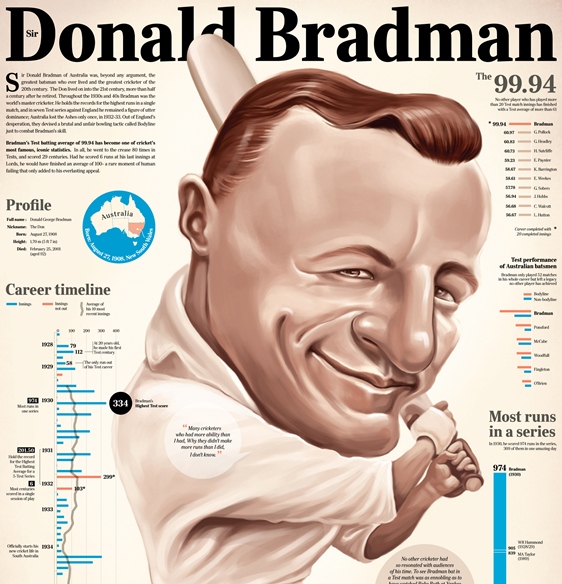 Source: ning
Life of Sachin Tendulkar @ 38
Important dates and events in the life of Sachin Tendulkar, who has played international cricket for 21 years, Tendulkar was interested in not only Cricket but also Tennis and Football. Interest in taking Cricket up as a profession was ignited in Tendulkar when he saw Kapil Dev led Indian team life the World Cup in 1983.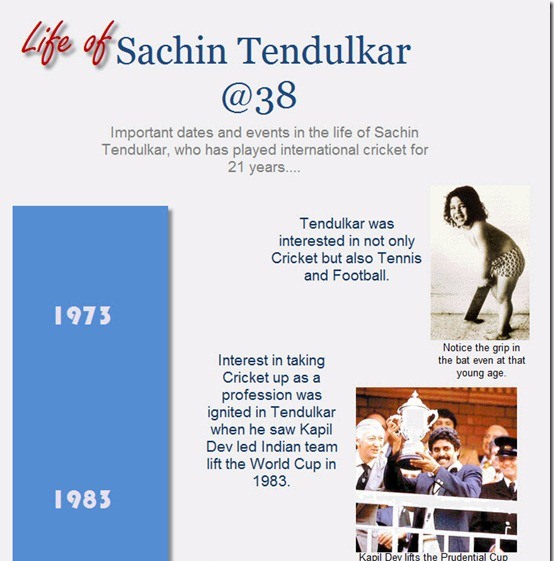 Source: youthfrenzy
History of Golf
In 1452 the earliest known references to golf is made by King James II of Scotland when he bans the playing of golf because it is keeping  his subjects away from their archery practice.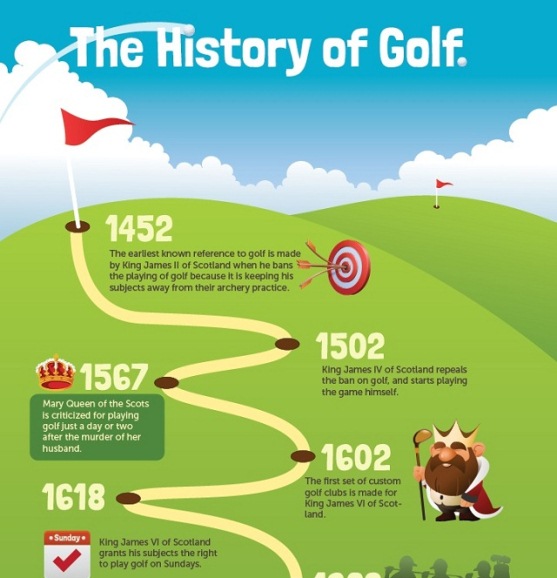 Source: infography
Golf
The PGA championship was established for the purpose of providing high – profile tournaments specifically for professional golfers when they were generally not held in high esteem in a sport that was largely run by wealthy amaterus.
Source: direct-golf
Golf: A Game for True Gentlemen
Using different clubs (at least 2, but not more than 14), players attempt to hit ball into 18 holes, club head each head has one face that makes contact with the ball during the stroke.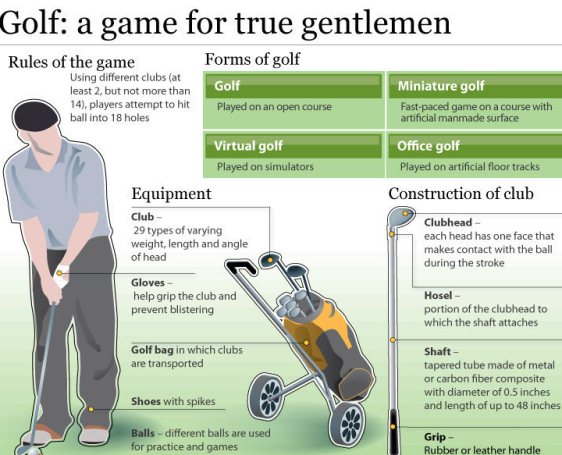 Source: rian
Earning Finals Glory
How a player performs in the NBA finals often can help cement – or dissolve – his legacy in professional basketball. Kevin Durant's 36 points helped the Oklahoma city thunder rally to take a 1-0 lead against the superstar – laden miami heat.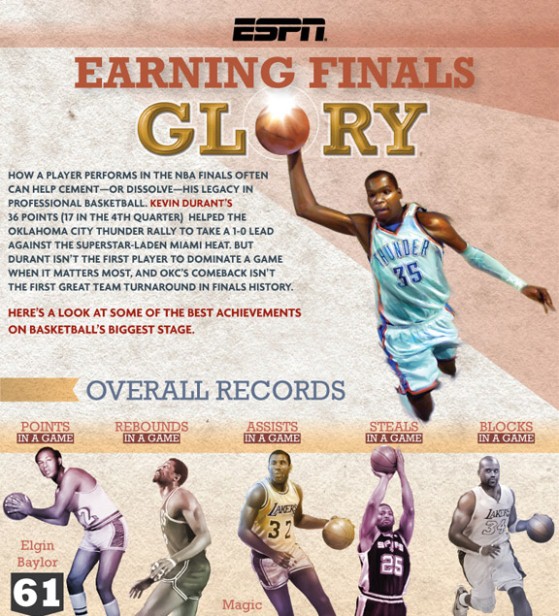 Source: infographicworld
Why Play Tennis
Tennis is a fantastic way to get some exercise, enjoy friendly competition and ensure that the couch is not always going to win the battle for your time. It's time to stop being just a fan and join the 3 million people who play tennis each year in the UK.
Source: lta
San Francisco Giants Players: Baseball
This is a team of "misfits," a term that stuck after manager Bruce Bochy called his hitters the "Dirty Dozen." They were a group of low-caliber players—definitely not stars. They didn't have a solid cleanup hitter or a #3 hitter and weren't considered a real offensive threat whatsoever. What they did have was pitching, and as the experts always say, Pitching Wins Championships.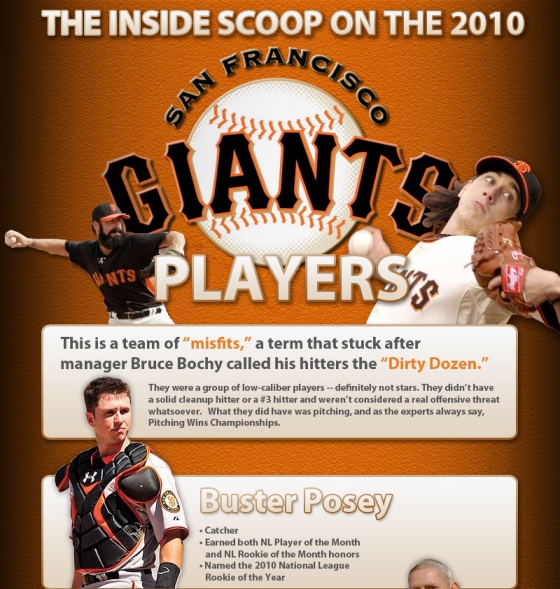 Source: sanfrancisco.giants
Related posts: