NCAA Basketball March Madness
Of the last 28 champions, an amazing 27 has had at least one all American on their team. Only one team scored over 100 points in an NCAA title game in the 1990,s. UNLV Runnin'Rebels beat Duke by 30 points (103-73) in 1990 for their first NCAA title.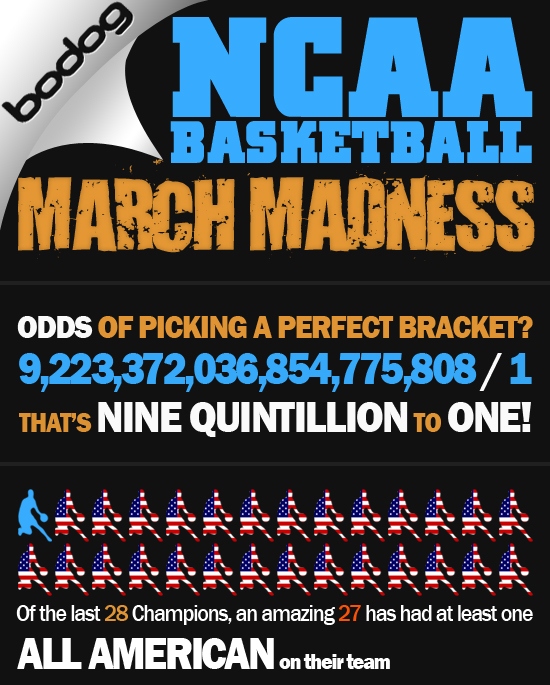 Source: bodog
Earning Finals Glory
How a player performs in the NBA finals often can help cement-or dissolve-his legacy in professional basketball. Kevin Durant's 36 points (17 in the 4th quarter) helped the Oklahoma City thunder rally to take a 1-0 lead against the superstar-laden Miami heat. But Durant isn't the first player to dominate a game when it matters most, and OKC'S comeback isn't the first great team turnaround in finals history.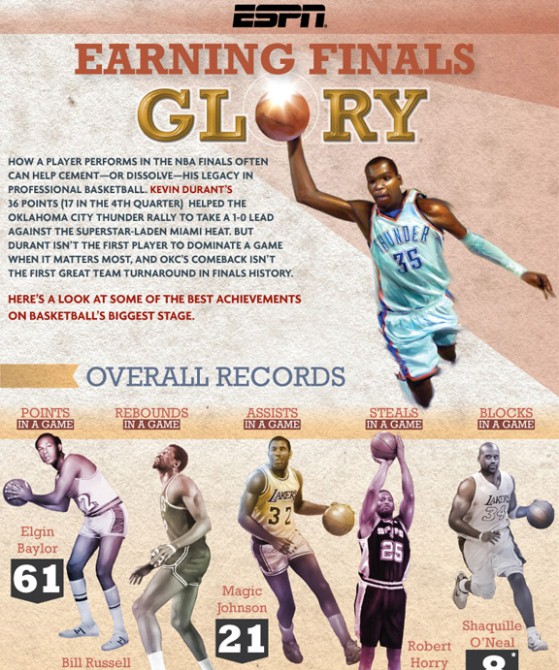 Source: nbahoopsonline
A Quick Look Back At the 2011-2012 NBA Season
Another classic installment of Millionaires vs Billionaires, players and owners duke it out, coming close to canceling the season before reaching an a new collective bargaining agreement.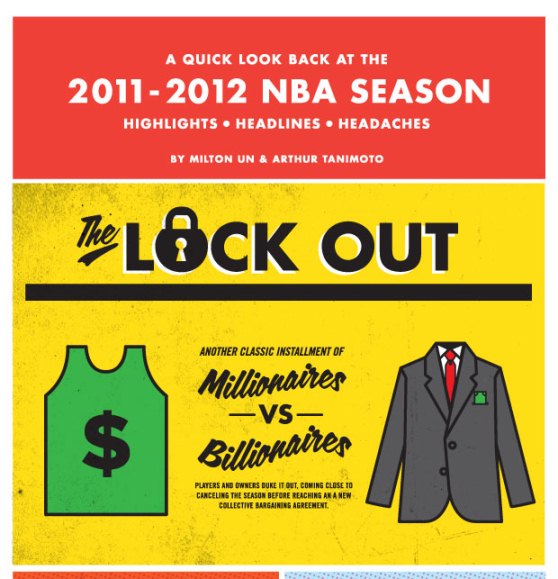 Source: hoopism
NBA Lock Out
The NBA and the players union agree to a new 6-year collective bargaining agreement. Luxury tax goes in effect for every season. age minimum changed to 19 years: American players must be 1 year out of college.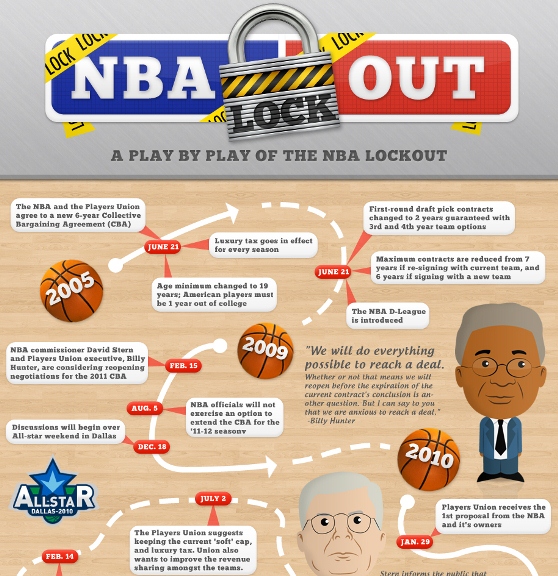 Source: usdirect
The NBA Tournament
Although the NBA faces a lockout and there is a possibility of no season this year, we wanted to bring you crazy idea. We feel like we accomplished that goal, all while having a good time. We know a single-elimination tournament for the NBA title won't ever happen, but we can dream.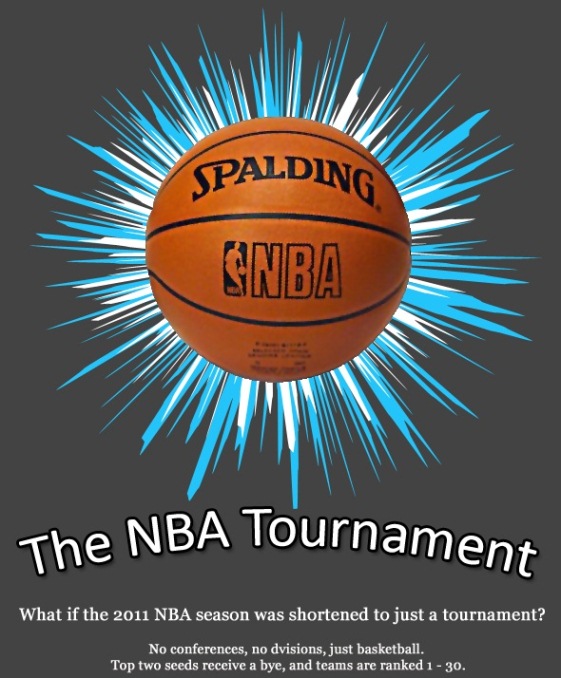 Source: wrapupp
Related posts: