BT Wi-fi now has over 5 million Wi-fi hotspots in the UK and Ireland – with more than 20,000 new hotspots added each week over the past year.
There were more than 400 million connections across our wi-fi network in 2012/13, and an incredible 13 petabytes of data (that's 13 billion megabytes) were used across our Wi-fi network during 2012/13*.
That's similar to downloading 3.9 billion MP3s (iTunes currently has 26m songs in its library), or non-stop streaming of The Hobbit in HD for 1,042 years ! If you were to take smartphone photos placed side by side, this amount of data would be over 624,000 miles long or long enough to wrap around the equator twice.**
Period between April 2012 and March 2013
Average smartphone camera photo is 3MB in size and the average printed photo is 8.5 inches wide.
(Click on the Image For Full View)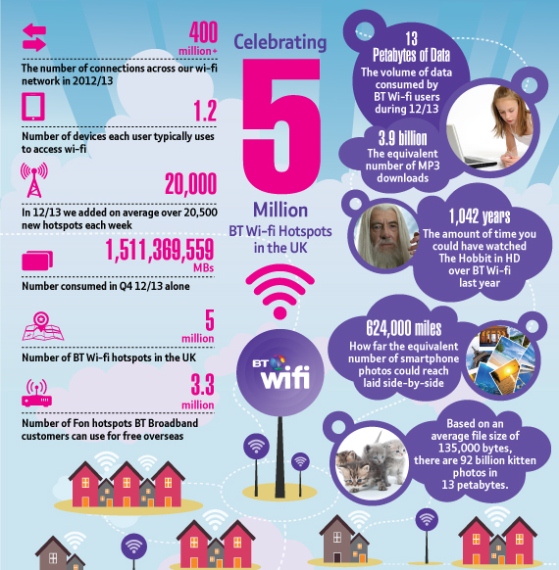 Source: btlife
Related posts: