How much do you know about technology in America? Well, we can guarantee you that you will learn something new as you explore this fascinating infographic. What's the connection between goats and Google? How much does the US government spend each year on printing out documents? Did you know that NASA pulled an "out of this world" April's Fools Day prank one year?
No doubt you'll be very interested in discovering who actually owns the GPS system. You'll also be surprised to learn that Microsoft guru Bill Gates had something very important designed on a Mac. And we are certain that you will be shocked when you discover the projected growth of outsourcing.
In addition to fascinating trivia like that, we've included some facts about our own company, Redwerk. Did you know that one of our first clients has been deeply involved with the NASA Mars missions? Or that it is likely that Ouija board app your friend goes on about was developed by our company?
We've done projects for apps that deliver music and local news, as well as helping hospitals bridge the gap between new technology and legacy software. And that's just a sample of some of our projects you'll learn about in this informative infographic about technology in America.
(Click on the image for full view)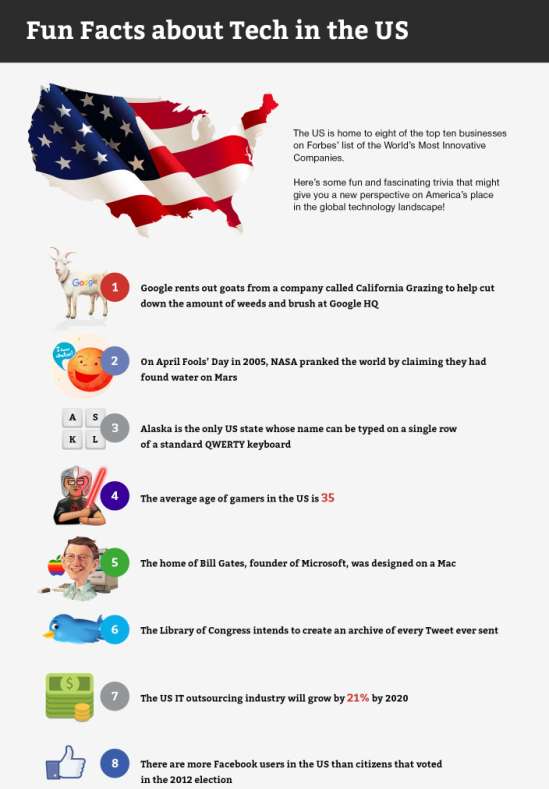 Source: redwerk
Related posts: