The world of marketing is in a constant state of flux, always on the lookout for the newest trends and opportunities. Technology is certainly providing marketers a lot to think about these days. Old models are gradually making way for new ones and businesses are quick to act on it. Marketers will become increasingly dependent on Information Technology to create their campaigns.
Close integration is necessary for successful implementation. With the right tools for data gathering and analytics, marketers may soon be able to know customers so well that they can predict what people want before they want it.
To learn more about how technology is shaping the future of marketing, take a look at the infographic below.
(Click on the image for full view)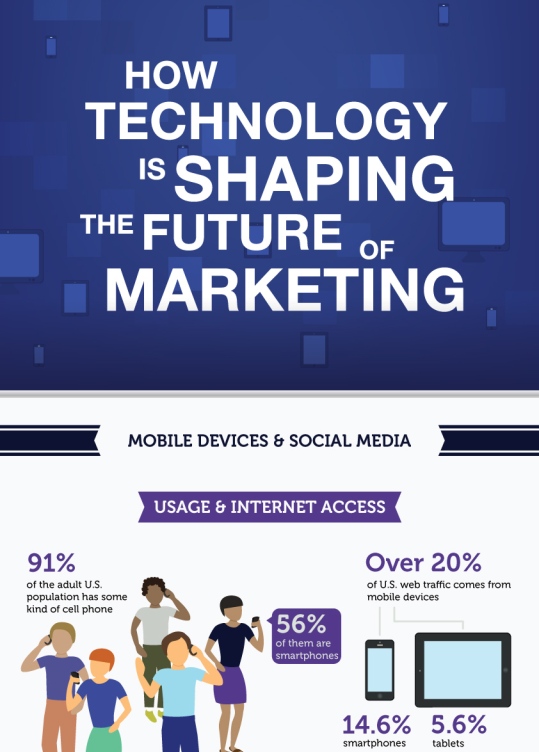 Source: mba.online.njit.edu
Related posts: