Before embarking on a link building or inbound marketing campaign, it's important that you get your online house in order first.
Quality hosting is a must, ideally you want a host that is never down and that has very quick response times. A slow host can result in visitors and potential buyers clicking off your site before you've had the opportunity to present them with your content let alone close a sale.
Next on the list is avoiding the giant of meta tag stuffing, basically that means not having lots of keyword phrases in your meta titles and description tags.
Just as important is avoiding the Archer of Anchor Text Repetition. Since the Google Penguin update of april 2012, sites can get penalised for having too many of the same anchor text keywords pointing back at their site.
 (Click on the Image For Full View)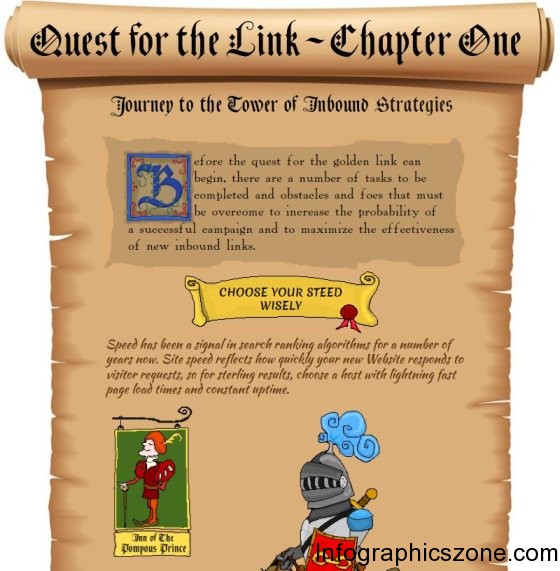 Source: questforthelink
Related posts: