This infographic looks at the behaviour of mobile phone consumers in African countries. The visual – produced by ExpatForum.com – shows how mobile phone adoptions in Ghana, Tanzania and Nigeria are changing attitudes towards mobile banking, m-commerce and network subscriptions.
The infographic also shows the enthusiasm for Smartphone by African mobile consumers – the African and middle-eastern Smartphone market is one of the world's fastest growing.
Mobile commerce has also taken Africa by storm; around 67% of the Tanzanian population shops on their mobile, compared to a world average of 33%, By contrast, in South Africa, m-commerce is under-represented compared to the global average – only 24% of South Africans shop on their mobile phone.
The type of m-commerce activities practised by Ghanaians, Tanzanians and South Africans might come as a surprise: the most common mobile transactions are buying air time and phone credit, transferring money (mobile banking) and paying bills online.
Smartphones are also big news in Africa: 31% of Africans own a Smartphone – a figure which is up by 28% one last year.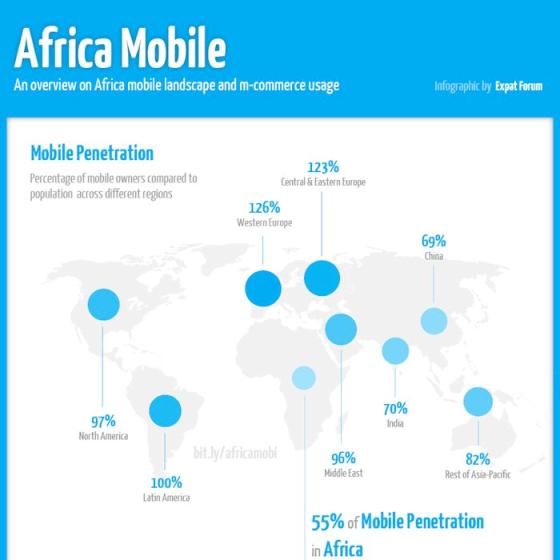 Source: expatforum
Related posts: