Your audience is the most important people in your app business. They are the ones who will determine whether your app is a hit or a flop. It is important that you should identify the right kind of target market for your app. Determine who will benefit your product the most. Make sure you focus your marketing campaign on this group.
For Business related apps, marketers should find a way on how they can connect and sell the app to the business people by knowing where they hang-out and where can you talk to these kind of people. Selling a business app to a teenager is a big no no! They may think the app is useless and will have a negative feedback about your app. In that manner, you are jeopardizing your app and your business as well. Know how the audience will react to the app. It is important for marketers to identify if the application helped them in their field.
Most app marketers target their audience according to the highly populated age groups. Applications such as games, social networking and photo apps are very popular among teenagers because marketers know that these apps fit the interest of the teenagers. Effective direct marketing and advertising will set your application apart from your competitors. In order to make best use of the return on your market revenue, you need to make sure your message reaches the targeted audience so that the right kind of audience will support your app.
The following infographic designed by Dot Com Infoway sheds light on vital aspects that mobile app marketers need to focus on to make sure their promotional activities drive results.
 (Click on the Image For Full View)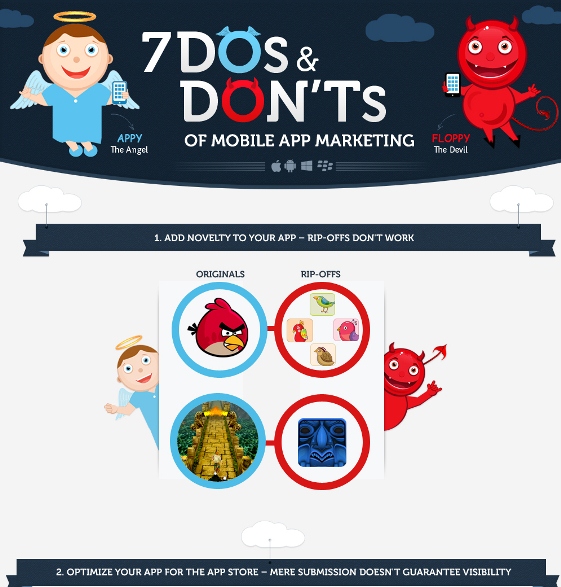 Source: dotcominfoway
Related posts: