Five billion gigabytes of data is extremely large. The amount of time it takes us to generate this much data is currently two days. By next year, it'll take only about 10 minutes. When you consider that this year, the number of Internet users worldwide (2.27 billion) reached almost twice what it was five years ago (1.15 billion), it should come as no surprise that we consume online content more and more rapidly.
With 2000-2005 technology, we relied on Windows Media Player, Real Player, and Quicktime to view and consume videos. Today, YouTube is one of the most popular platforms for video consumption. You've heard of YouTube, right? The average iTunes download time for a four minute song using Broadband used to be 15 minutes—it takes between four and 30 seconds today. Streaming and pay-per-download music options are popular today and have replaced the peer to peer sharing method of the past. People are increasingly consuming web content through their smartphones and tablets today as well.
How often do you visit YouTube on your smartphone or tablet device? Please share in the comments section and take a look at the infographic below presented by Torchbrowser to learn more about the evolution of content consumption!
(Click on the Image For Full View)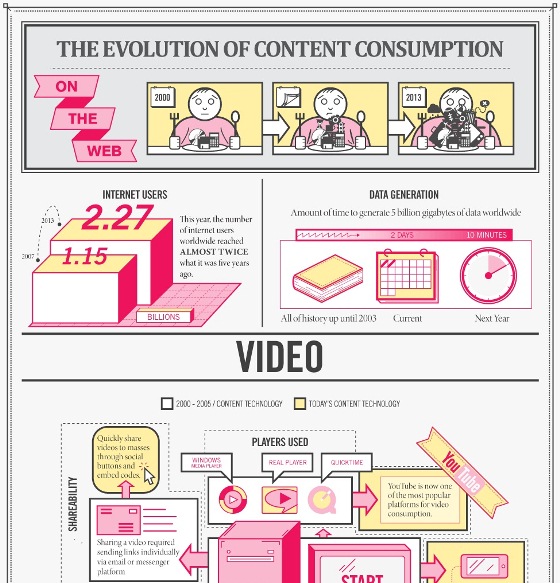 Source: torchbrowser
Related posts: