As per the statistics, the percentage of the new cars leased was the lowest in the year 1990 at 7% while it reached the peak in the year 1999 at 24%. As per 2010 statistics, 20% of the all new cars have been leased.
Leasing a car has various advantages like while you are leasing a car then the payments that you make is generally 30 to 60% less as compared to buying one. After the completion of a lease you can always go for the next car and one can also lease a car without making any down payment. Leasing also enables a person to drive a car that is otherwise out of their price range. While leasing, one can get a new car in every 2 to 4 years depending upon the terms of the lease.
Besides advantages, there are some disadvantages related to leasing as well. The limit of mileage per year is 10,000 which is one of the drawbacks for car leasing. Around $2500 is put as up front for leasing and this is generally not recommended because if the car gets stolen or wrecked then you will not get back the money. Since a leased car is a borrowed car, the excessive wear and tear will have to be taken care by you and another disadvantage is that you cannot modify a leased car.
 (Click on the Image For Full View)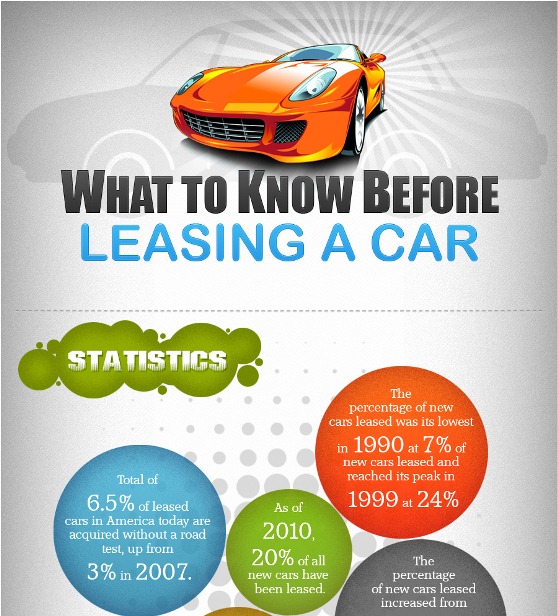 Source: samplelease
Related posts: