As time has gone by technology has seen some incredible developments, we now had 3D tv's and interactive gaming consoles and for the top technology company's the sky is the limit on new inventions. One major market to have seen a dramatic shift in technology advances is car safety technology.
Every year more and more people are taking to the roads and this in return has seen a higher number of road traffic accidents. It is therefore no wonder people are wanting to choose the car with the best safety features.
The following infographic created by first4lawyers.com shows how car safety has changed over the past 100 years, and how it looks set to change over the next few years
The car safety infographic shows the incredible differences in car safety technology from the 20th century in which we saw rear view mirrors and crash test dummies, right up until present times in which we see automated braking systems.
The following information has been compiled from first4lawyers.com and the road safety charity Brake.
  (Click on the Image For Full View)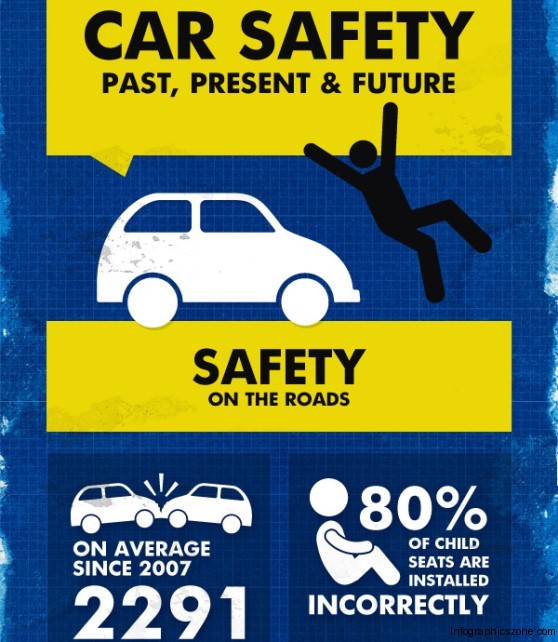 Related posts: