According to a recent study conducted by AAA on electronic vehicles, motorists lists anxiety and lack of charging locations as top reasons they don't drive or rent EVs. It's important for travelers to know that modern EVs typically have a range of 60-100 miles, and according to the U.S. Department of Energy, there are now more than 5,800 charging stations available for public use in the U.S., a 959% increase since 2010!
The Hertz Living Journey represents the company's global commitment and strategy to integrate sustainability throughout its organization, operations, products, and services.
Green transportation alternatives, such as electric vehicles, hybrids and car sharing, can help you save costs and reduce carbon emissions at the same time. This infographic highlights a few easy and convenient ways to travel more sustainably, from your friends at Hertz.
(Click on the Image For Full View)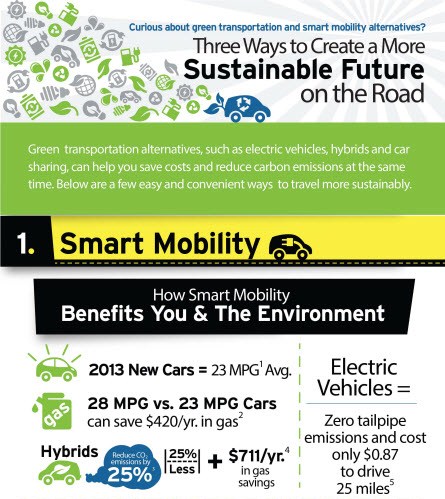 Source: hertzlivingjourney
Related posts: