They might not be practical all year round, but there's something about owning a convertible that many drivers love.
The breeze going through your hair feels great during summer, and they look fantastic when cruising down a meandering country road or motorway.
What you might not realise is that convertibles, despite the unpredictable British weather, are actually very popular. This infographic proves that, revealing how much they go for and what their appeal is.
The fact that some convertibles go for upwards of £200,000 might suggest that they're out of reach for most drivers, but the average price of a convertible has dropped over recent years.
Something that may surprise you is that searches for convertibles on the VCARS website are more popular in regions you might not associate with those types of cars. Yorkshire came second on the list after the South East. Maybe it's all those great winding roads in the Dales!
(Click on the Image For Full View)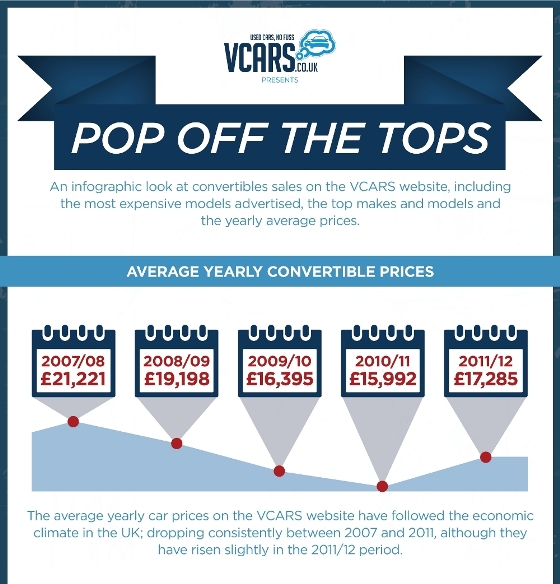 Source: vcars
Related posts: