The famed Island of the Gods has more than natural beauty to offer. Bali, a province in Indonesia, attracts vacationers with its interesting culture and traditions, camera-perfect paradise spots, ubiquitous accommodations, and fun-centred tourist-related establishments. Get to know more this amazing island that tucks people away from the wild world without depriving them of fundamental life pleasures.
There are several things unique in Bali and amongst its people. The island is inhabited by ninety percent Hindus, so shaking hands with the left hand is a violation of the religious custom that considers the left hand dirty. Balinese also have their own new-year celebration called Nyepi, which takes place for five days, including the three days prior and the day after. The Day of Silence, as it is called, is characterised by people refraining from taking part in activities and abiding by the governing of the "pecalang," the traditional guards maintaining order during the celebrations.
Bali is also proud of its native qualities. The province has its endemic Bali Starling featured on its 200 rupiah coin, and people exert efforts in conserving its ancient structures and man-made wonders. The good thing, Bali people possess the strong spirit of nurturing nature and preserving its culture. They ensure that the younger generations are informed about what they have built so that they can protect them in the future.
 (Click on the Image For Full View)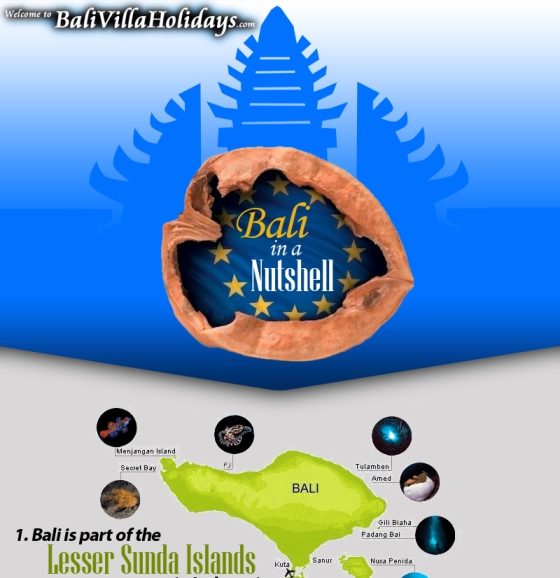 Source: visually
Related posts: