Australia is the 6th largest country in the world, one of the wealthiest and consistently scores highly in quality of life polls. It's hard to argue against the fact that Australia is one of the best countries in the world; of course everybody immediately thinks of Kangaroos, Surfing and the vast sprawl of the Outback but there is so much more than that…
Cheapflights.com.au have produced an infographic called 50 Things You Didn't Know About Australia to reveal some of the hidden aspects of the country to the world. For example, did you know that Australia has been inhabited by humans for at least 40,000 years? Or that aboriginal people now make up only 2.5% of the population?
Australians have a reputation as lovers of beer and that seems to be backed up by the fact that former Australian Prime Minister Bob Hawke still holds the record for drinking two and a half pints of beer. It took him 11 seconds. Similarly, arachnophobics may find it hard in Australia as it's estimated to be home to over 10,000 different species of spider.
(Click on the image for full view)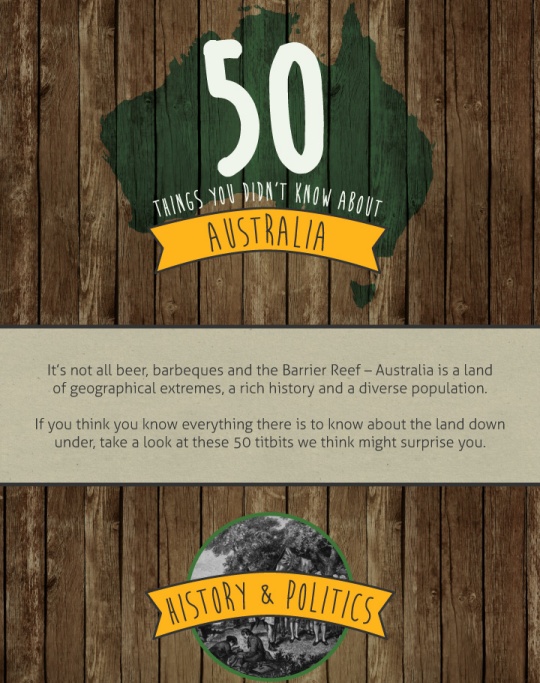 Source: cheapflights.com.au
Related posts: