This infographic is brought to you by Europcar and it takes a look at the best skiing slopes on the South Island of New Zealand. Not only that, it gives you vital information on the distance from the city it is closest to. It also gives details of the level of expertise required for each slope starting at beginner, intermediate, and advance skiing and snowboarding levels.
The slopes suggested are, Coronet Park which is 16 kilometres from Queenstown, The Remarkables is 24 kilometres from Queenstown, Cardrona Alpine Resort which is 35 kilometres from Wanaka, Treble Cone which is 23 kilometres from Wanaka, Mt Hutt which is 30 kilometres from Methven, and Porters which is 96 kilometres from Christchurch. Take a look to view the difficulty levels and distance of each slope.
New Zealand South Island is home to some of the best slopes in the world and these are some of the best New Zealand has to offer.
(Click on the image for full view)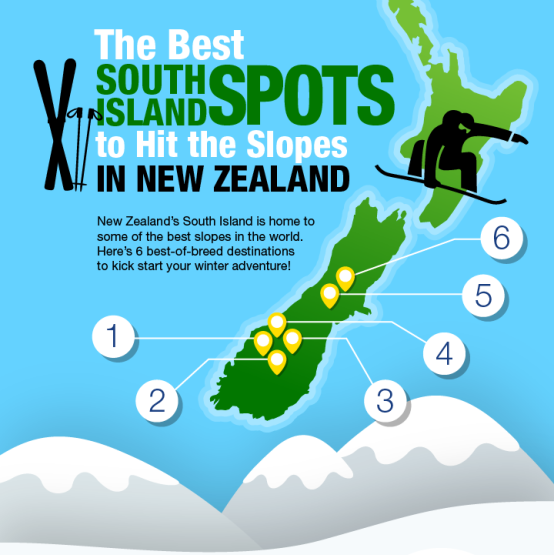 Source: http://blog.europcar.co.nz
Related posts: