Pour de France is a charming infographic created by the people at Headwater that includes 7 world renowned French wine districts that feature on the Tour de France cycling route.
This infographic offers a plethora of interesting wine associated statistics. For instance, did you know that France generates 7 billion bottles of wine per year and is only second behind Italy in producing the world's most amount of wine.
'Pour de France' also illustrates the history of French wine too. For example, French wine dates back to the 6th century with many of the wine provinces dating back to the Roman era. The wine regions in question are Burgundy, Alsace, Franche Comte, Provence, Dordogne, The Loire and Brittany.
Headwater selected these particular wine districts of France for a very specific reason. Not only is each region beautiful with a rich wine history, but Headwater also offers holidays to these well respected and desirable areas of France.
For more information, head over to the Headwater site.
(Click on the Image For Full View)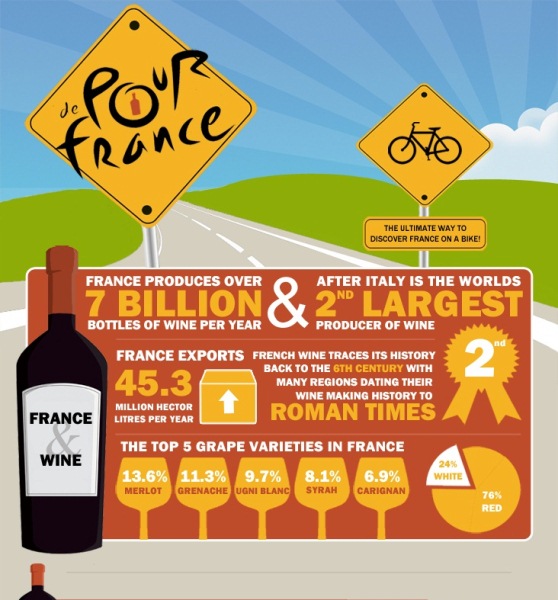 Related posts: