For some of us, the fantasy of being stuck on a desert island and getting away from the modern world is alluring and holds no fear; for others, the idea of being away from civilisation and on their own is terrifying.
The people at Cheapflights.co.uk have created this fantastic infographic about desert islands all over the world. In these little corners of paradise, there's certainly no Wi-Fi, lattes, Twitter or Facebook; instead there are stunning beaches, warm seas, palm trees and tropical wildlife. In many cases you don't need to be stuck there forever though, there are many desert islands where you can stay for a couple of weeks and still return to civilization afterwards.
Some of the desert islands featured in the infographic are famous, for example the Pitcairn Islands in the South Pacific contain the wreck of the HMS Bounty and the population of 50 or so are all descended from the original mutineers. This one isn't for the seasick; there's no airport so it's a two day boat trip to get there.
(Click on the image for full view)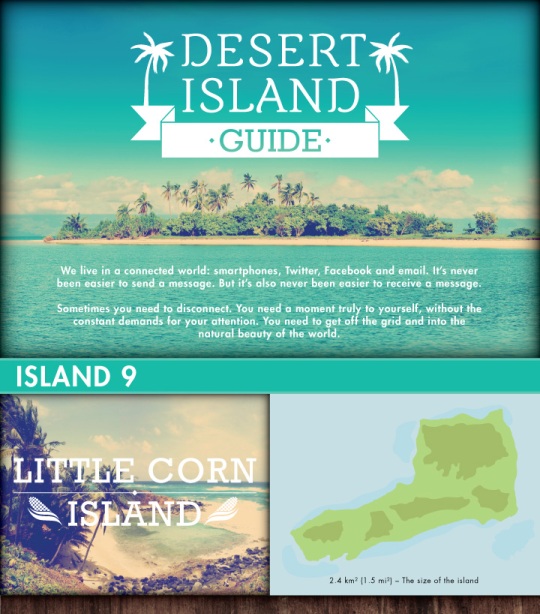 Source: cheapflights.co.uk
Related posts: