How do Airports Use Twitter
Gatwick airport id the UK's second largest airport and the busiest single-runway airport in the world. It serves more than 200 destinations in 90 countries for around 32 million passengers a year on short-and long-haul point-to-point services.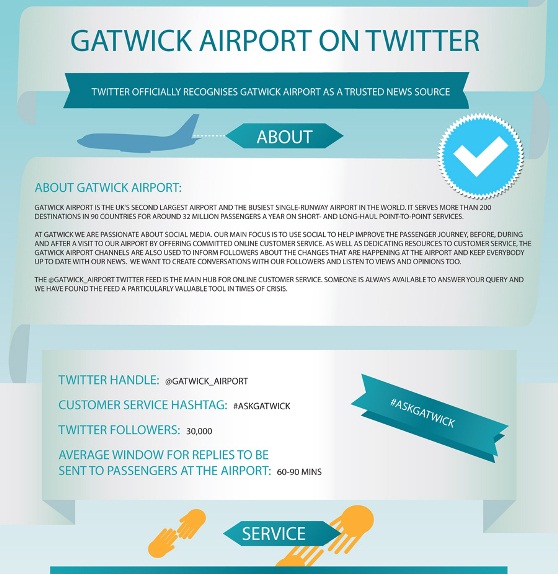 Source: gatwickairport
Releasing Travel Frustrations
The future of travel is likely to be shaped by technological and social innovations to reduce stress, uncertainty and to encourage collaboration among travellers and with travel providers.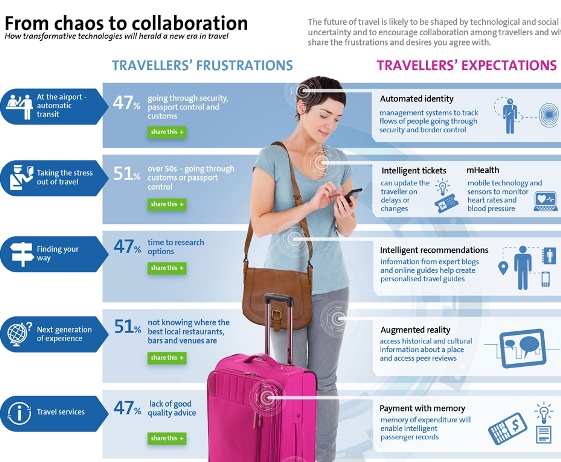 Source: infographicsmania
Best Airport for Business Travelers
With the entire tech devices we carry around today, it's no wonder that an outlet – or lack of one – could make or break a business trip. Fortunately, some airports and airlines are improving their tech amenities in an effort to keep you connected.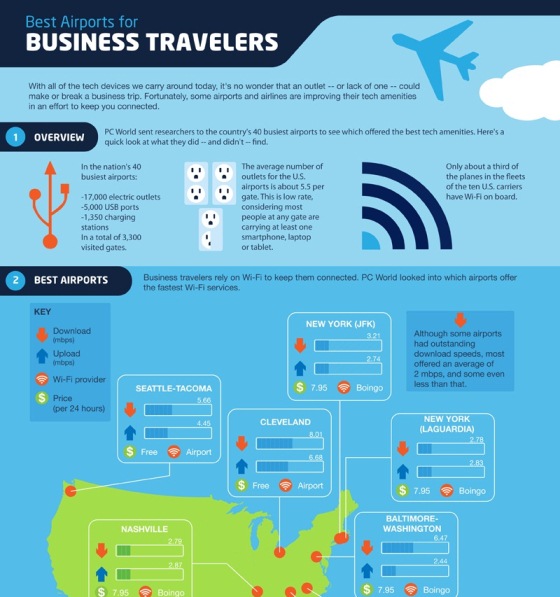 Source: vegasyp
Weird Things Found in Airport Security
Almost all travelers have found themselves dealing with a little white lie about what they're bringing back when filling out their customs from on the return trip home. We strongly advise our readers to adhere to all local laws and NEVER bring any banned item into a country, as there's probably a dam good reason not to.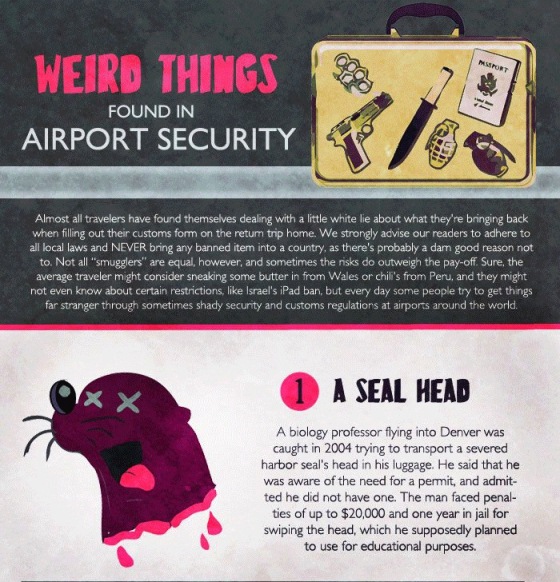 Source: xraytech
The World's Coolest Airport
Modern airports offer everything from golf courses to luxury lounges. The problem is that they are all ij different places. So we've taken the best bits of the world's best airports and turned them into the single best airport in the world.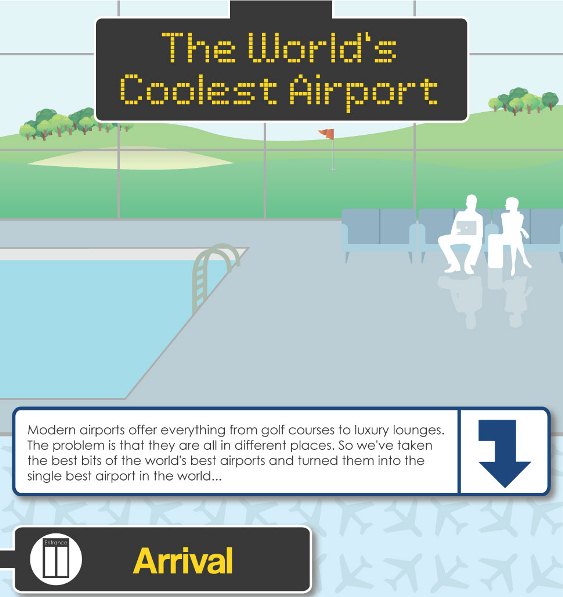 Source: simpliflying
Related posts: