Summer has been on your mind for months and now it's finally here. Leave the worrying behind this summer with ADT monitoring from Choose Home Security!
Instead, picture this: white sand, warm sun, cool waters. Is there anything better than summer vacation at the beach?
Americans have been flocking to the coast for decades every summer. Some of our favorites include: Miami Beach, FL; Seaside, OR; Santa Monica, CA; Ocean City, MD; and Martha's Vineyard, MA.
What do we love to do at the beach? Well, a whopping 70% of us love to walk on the shoreline—plus, nap, swim, sunbathe, and read. Some of the country's busiest travel days include Memorial Day, Labor Day, and upcoming Independence Day. Will you be hitting the road—and the surf—this summer?
Many of us are given ample vacation time throughout the year, but 60% of employees report using only some of their vacation time, while 25% report using all of it. How about you?
At Choose Home Security, we believe you should use your vacation like you're meant to—relaxing seaside with friends and family, worry-free. That's why we're here to help. Wherever you go, whenever you do go, ADT monitoring will keep your home safe.
(Click on the image for full view)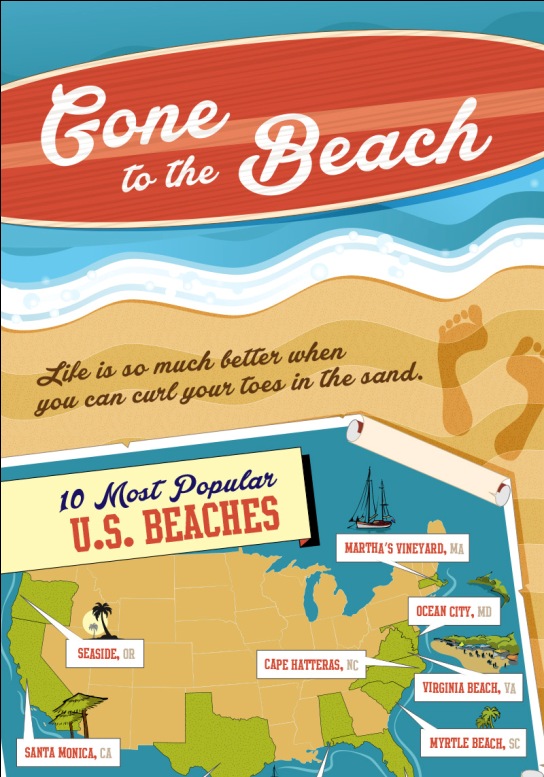 Source: choosehomesecurity
Related posts: