Responsive Web Design an Ocean of Opportunity and Growth
While mobile devices have been around for years, 2012 seems like the year that designing web sites for mobile users has gone mainstream. New solutions to address mobile users such as responsive design- that weren't even part of the lexicon a year ago – are being adopted by leading brands. More than ever web designers will need to keep in mind that their creations will be viewed on mobile devices. The following astounding mobile statistics will attest to the ocean of possibilities responsive web design is opening up.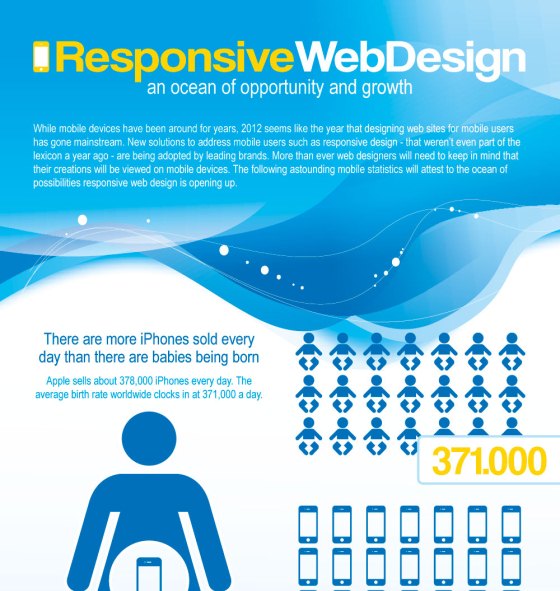 Source: nexusthemes
All you need to Know about Web Designers
A vast roundup of facts and figures about our fellow web designers. Learn all you need to know (and more) about web workers from a single glance.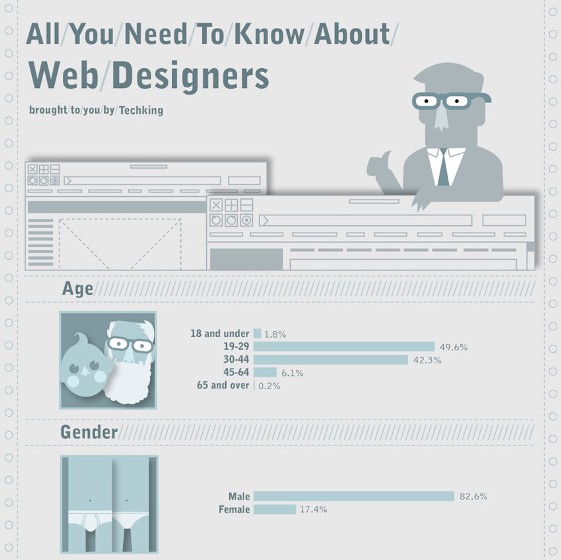 Source: mostash
Creation of Web Design
Web Design is a key component of any Website. If done right Web design of a website can actually help you to retain guests and help the overall branding of your website. This Infographic explains how a perfect Web design is attained. Whenever you starting working on your Website you can use this as a checklist for creating a perfect Web design.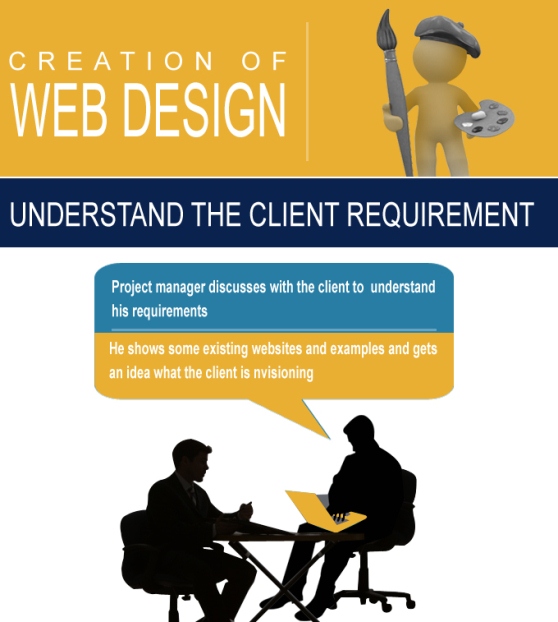 Source: incion
Evolution of Web Design
Remember when websites were neon green, with the text in all caps and the hyperlinks in blue? Little pixilated men holding balloons, or something of the like, would be dancing in a cascading waterfall down the middle of the screen. This is where we've come from, folks. This is our legacy. Read on to see where the tablet-ready internet we know today came from, and what recent developments mean for the future of web design.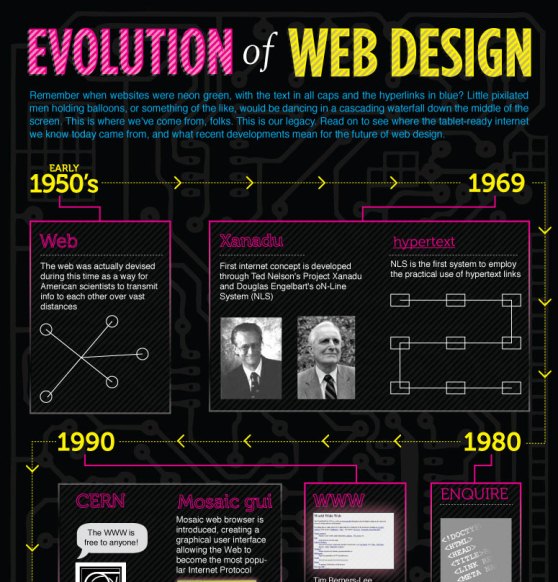 Source: carrington
2013 Web Design Trends
These days, websites want to be fully functional on multiple devices (computers, smartphones, and tablets). Responsive design means that a website has been designed in such a way that it works on a variability of devices, instead of having to design several different forms of a website to solve the same problem.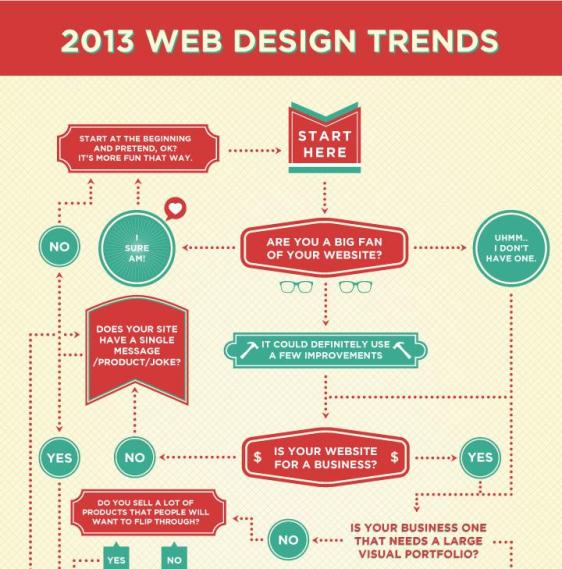 Source: trifunk
Related posts: