This infographic describes a set of individuals who have altered the very business community itself. The team at Funding Circle have scoured both the history books and today's business world to find quotes that help define the attitudes of these people.
From famous economists, such as Maynard Keynes and Milton Freidman, to influential pop icons such as Madonna, to magnates such as Aristotle Onassis, the infographics attempts to show people from all walks of life. The designs, created by illustrator Jordi Machi, were specially commissioned for the project and help brings these characters to life. The quotes themselves were chosen in such a fashion as to define the people themselves.
Nothing better sums up Enzo Ferrari's approach to business than "The client is not always". This infographic illustrates the unique approaches to business that these people, these 'brilliant minds' swore by, and hopes to show readers exactly what went into the decision making process behind these brilliant mind.
(Click on the image for full view)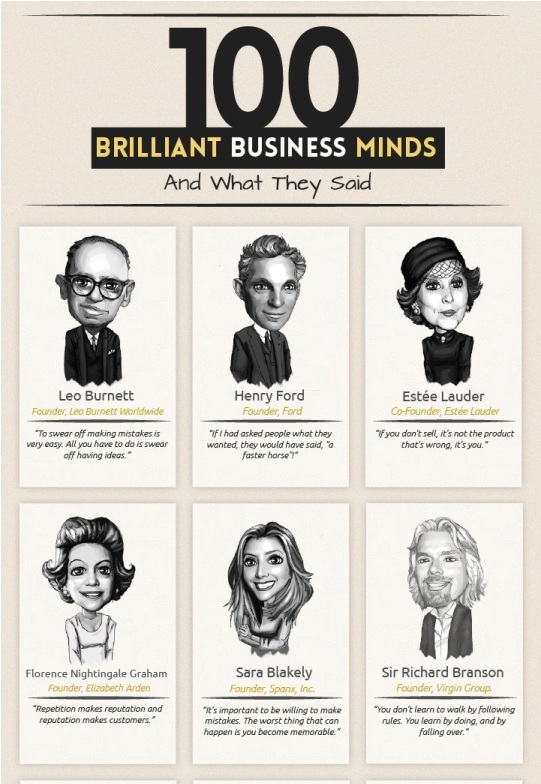 Source: fundingcircle
Related posts: