Forex is not only for banks, hedge funds and investment funds, but for everyone who is willing to learn. There are many individuals who have a growing desire to learn more about the Forex market and the amazing profit opportunities it can bring. In an industry like this, knowledge is key!
It is always advisable to dedicate some time to get educated. Trading Forex is like having a specialised job. You have to fully grasp the process and practice at it.
TeleTrade's infographic presents the process of our comprehensive Forex education programme. What skills do you need in order to create professional trading strategies? What are the important factors to know in order to stay ahead of the game?
Take advantage of our free Forex training provided in 13 different languages and get quality knowledge to build your skills and achieve maximum results in a short period of time.
Whether you are a beginner or experienced trader, you'll find everything you need to know on Forex trading in our in-house or remote seminars. TeleTrade's free education seminars are designed by industry experts, aimed to guide you every step of the way to become a proficient trader and excel in the lucrative world of Forex.
(Click on the image for full view)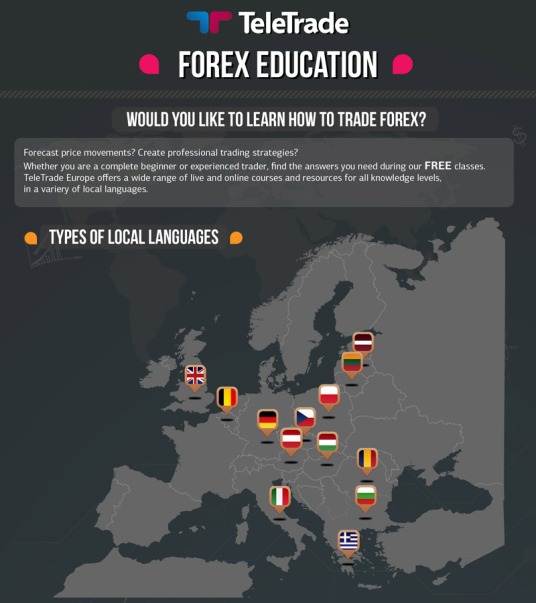 Source: teletrade.eu
Related posts: