Building the Better Entrepreneur
This information is based off the research project Global Engineering ad Entrepreneurship done by the Duke University. 549 company founders were surveyed from the United States.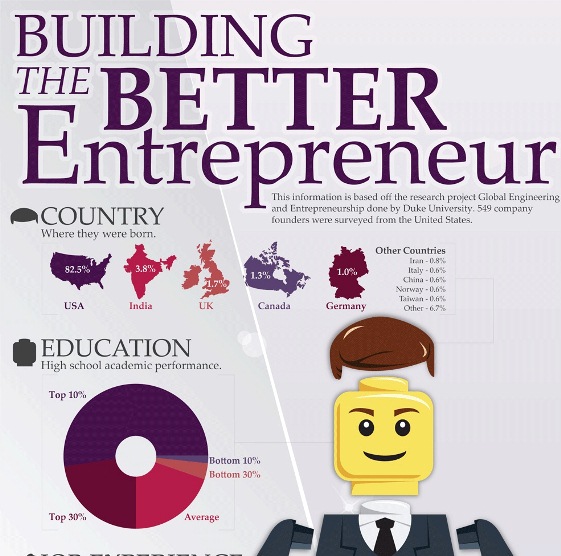 Source: citymax
Inside the Entrepreneur's Brain
Have you ever wondered what makes an entrepreneur tick? Their thoughts often boil down to three main categories, their business, their goals, and themselves.
Source: grasshopper
The Evolution of the Entrepreneur
Entrepreneurs have shaped the face of business and enterprise since the dawn of man. From the first wheel to the advent of the internet, these clever businessmen evolved for centuries into their most recent incarnation, the Social Media Entrepreneur.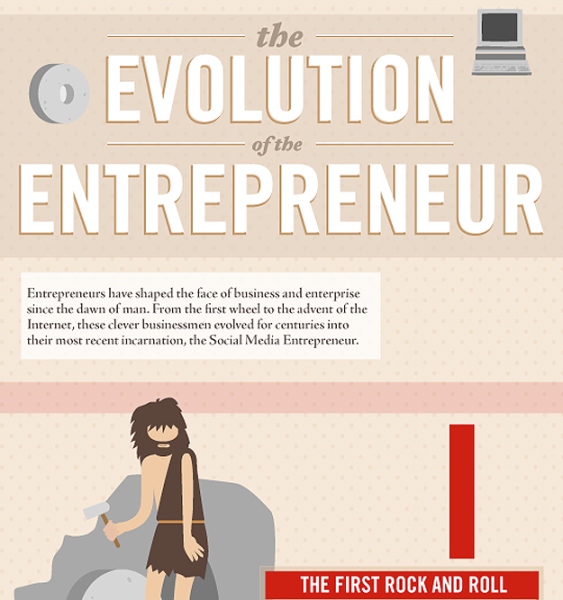 Source: grasshopper
Millennials: An Entrepreneurial Generation
Young adults see entrepreneurship as path to success but are delaying because of the economy. With the economy struggling to get back on track, the country needs entrepreneurs—the nation's job creators – now more than ever. Fortunately, according to a recent poll, the millennials (young Americans ages 18-34) are an entrepreneurial bunch.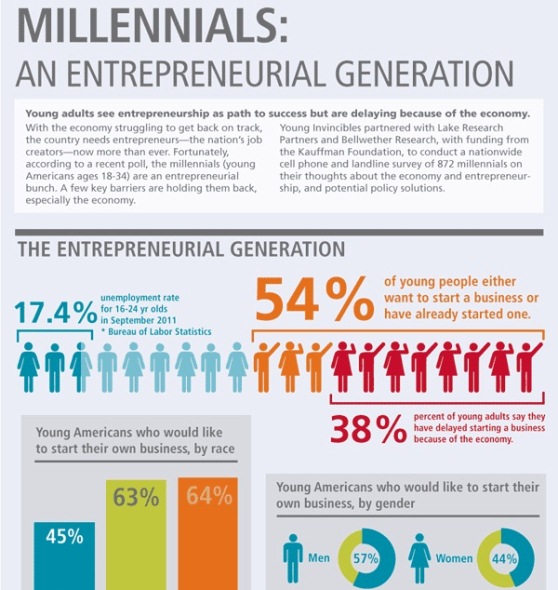 Source: younginvincibles
What's your Startup Style?
In 2009, in just 59 countries studied by the Global Entrepreneurship Monitor, 110 million people between the ages of 18 ad 64 responded they were in the process of starting businesses. Behind all great startups are great entrepreneurs who struggle to get their businesses off the ground, from the 15-year-old overachiever to the supermom, each with a defining style.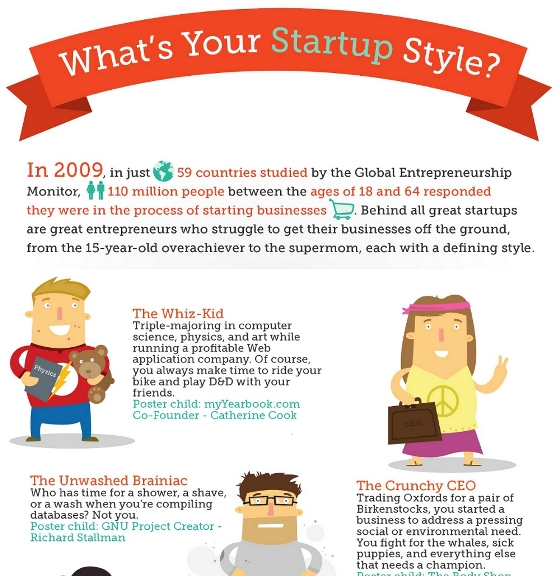 Source: bizsugar
Related posts: