Christmas Cookie Recipes
Sugar and spice and things that are nice made their way into this year's reader-submitted and Times-tested cookie recipes.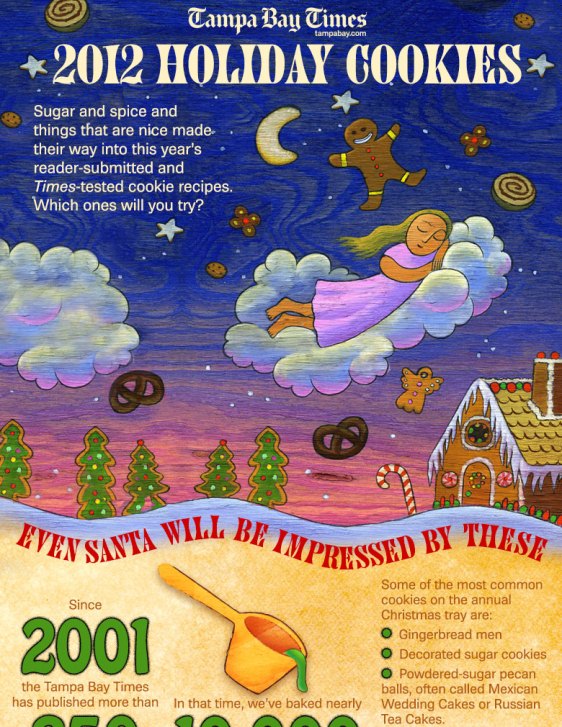 Source: tampabay
Turkeynomics
Every November, Americans give thanks to their forefathers in the form of stuffing themselves to the brim with baked turkey, jellified cranberries, and pumpkin pie. It's a centuries-honored holiday weekend that plays a big part in putting retailers in the black for the end of the year. Here's the skinny on the economics of America's fattest holiday.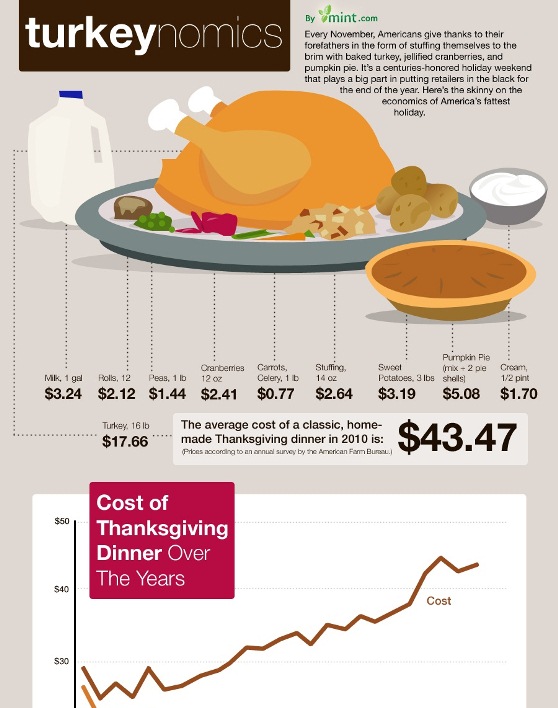 Source: mint
Recipe for a Perfect Christmas
Christmas is the time of the year that everybody wants to be perfect. Whether Christmas for you is all about the gifts or all about the family. The principles of having a perfect December are fundamentally the same.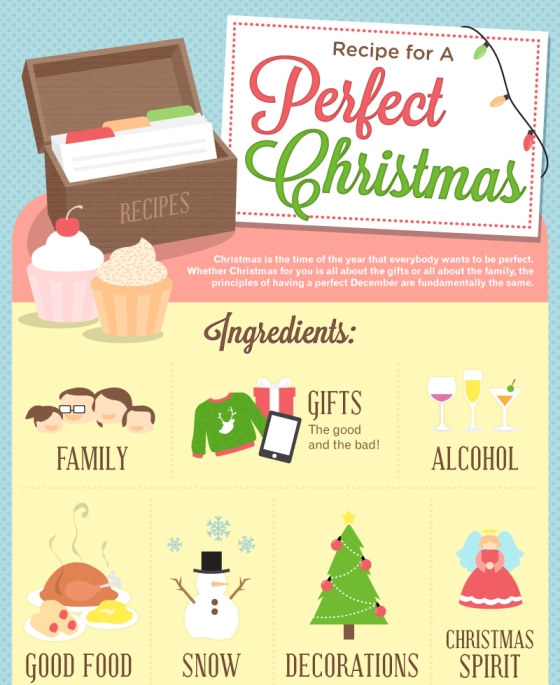 Source: milocakecraft
Christmas Drink Recipes
If there is anyone who understands the stress of the holiday season, it's the Jolly Red Eif himself. Santa knows how important it is to mix a delicious drink and take some time to share out the window at a beautiful winter snowfall. Either way, Santa's been throwing 'em back for a few centuries and zipped round the world a thousand times, which has been plenty of time to pick up some wicked Christmas cocktail recipes.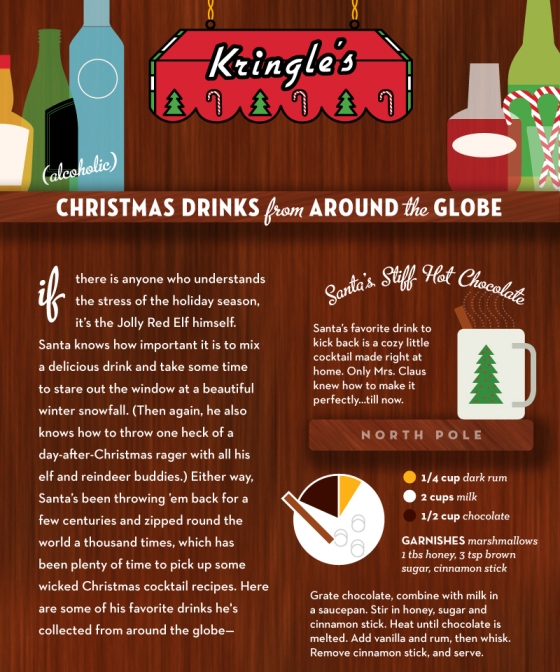 Source: treetopia
Turkey Tips
A fresh turkey stored in your fridge should be cooked within two days of purchase. A frozen turkey should be put into your freezer without delay. When needed, deforest in your fridge. Allow 24 hours for every 2-2.5kg it can take up to 3 days to deforest a 7.5kg turkey.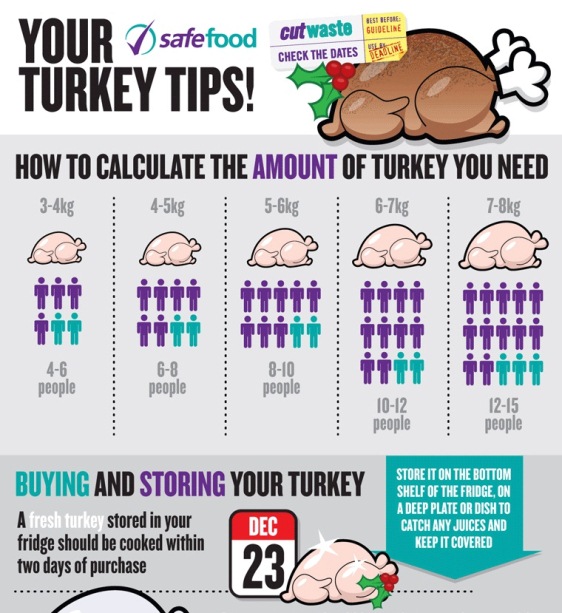 Source: safefood
Related posts: