Christmas Gift Ideas for Women
Every woman deserves some self-pampering and what better gift than the body shop hemp foot, hand & body trio set. At the end of it all, the ultra-rich herbal scented creams will have her skin feeling silky smooth from head to toe.
Source: urbanewomen
Christmas Gift Ideas for Girlfriend
Christmas is round the corner and it's time for the jingle bells to ring again. But hey, are you wondering what to gift to your girlfriend this Christmas season? Below are some of the coolest and timeless Christmas gift ideas for you.
Regardless of the age of your girl, where she lives, how she is, you can always gift her something from the below timeless Christmas gift ideas.
Source: primestyle
Christmas Gift Ideas for your Toddlers
For heaps of stacking fun, this Stack n Surprise Block wagon will have your toddler squeal with delight! Stacking on the crocodile's back yields some peek-a-boo and pop-up action, and all her actions are musically and visually rewarded.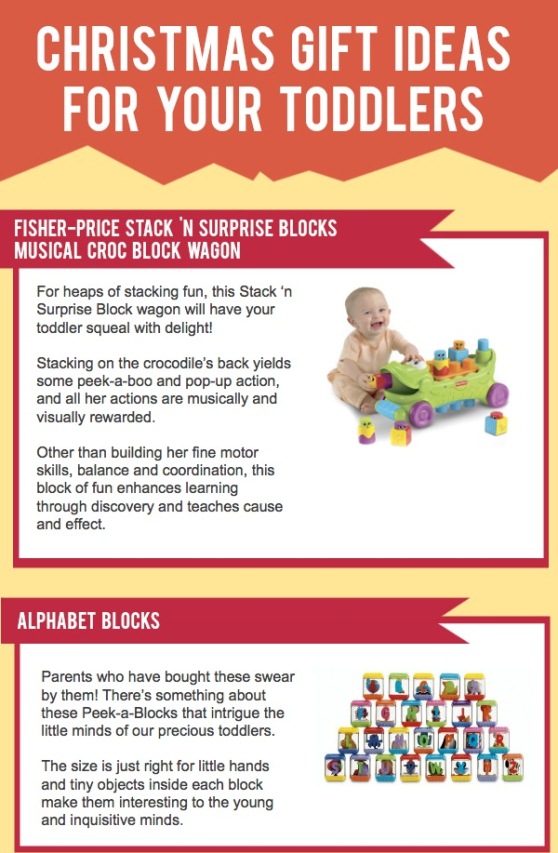 Source: urbanewomen
Christmas Gift Ideas for Husband
More than likely, men love their tech savvy gadgets. All things new in the world of gadgets will interest the typical male, and the New iPad is unquestionably one of the top items that will get him super excited.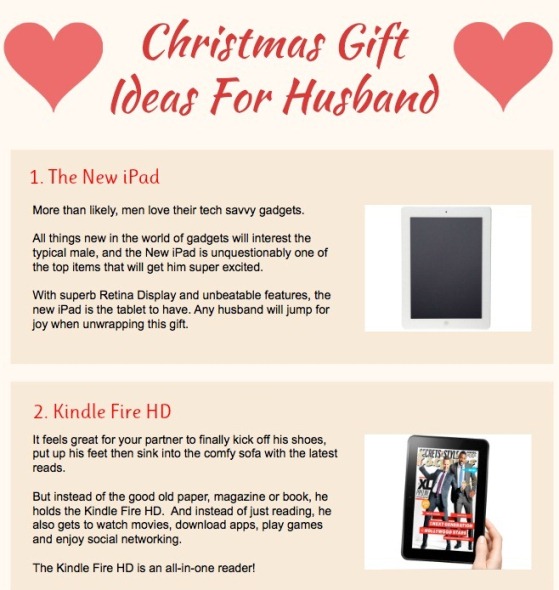 Source: urbanewomen
Christmas gift Ideas for Dad
Fact- father can be stubborn. When lost en-route, he will never admit it out loud, in fear of being humiliated. A GPS navigator by his side means that he can silently (and successfully) get everyone to the destination on time safely.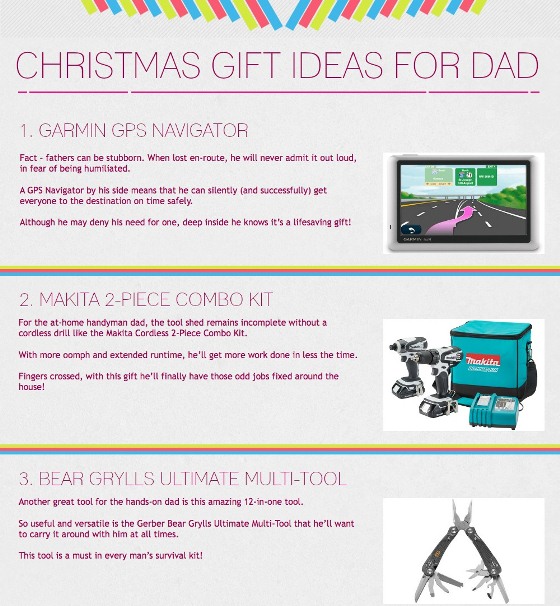 Source: urbanewomen
Related posts: