A recent survey run by the NatWest student banking team reveals that there's a big difference between how parents think their children spend their money whilst at university and how they actually spend their money.
It appears that behind both maintenance loans and tuition fee loans, the bank of Mum and Dad is how most students are funding their studies. Where 48% of students admit to borrowing money from them, 52% of parents say that their children rely on them for money during term time.
But what happens to those students who don't have Mum and Dad to rely on? Worryingly, student credit cards are another big source of finance for students with 1 in 5 students using a credit card for not just emergencies but everyday spending. That's a figure that will certainly shock the parents, as only 3 in 100 parents believe their child even owns one. Besides credit cards, 28% of students admit that they are living in their overdraft. Again, parents will be taken aback by this as only 8% thought this to be true of their children.
It seems that finance is a topic that worries both parties. A quarter of the students we surveyed admitted to losing sleep over their finances, whilst back at home, 2 in 3 parents admitted to ringing their children to discuss finances.
(Click on the image for Full View)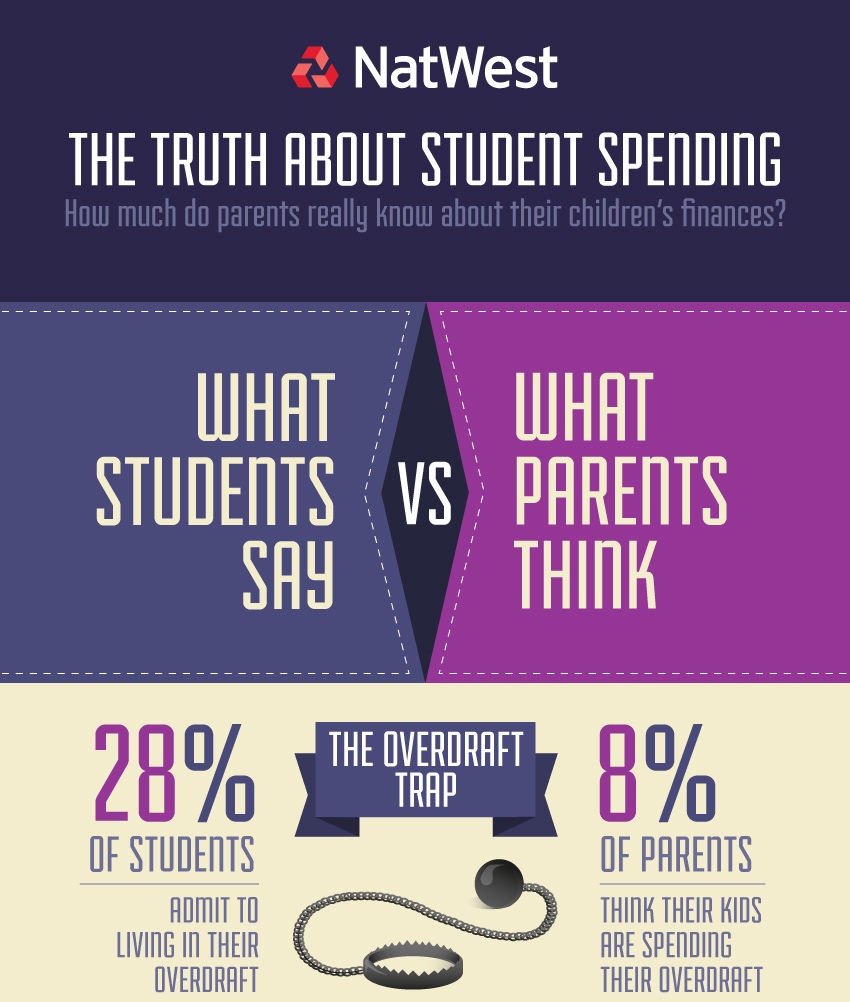 Source: Natwest
Related posts: