Do you want to start your own online business, but aren't sure whether it will work for you?
What are the easiest ways to make money online? Which of these are a good fit for your skills and needs? How do you get started? How can you easily make more money by working from home to supplement or replace your day job?
This infographic guides you through these decisions, and gives you a handy list of tools and tips to get started. It also helps you answer questions such as:
I don't want to spend time building a blog, but I do want to make money out of content I create. Where do I go?
Are there other sites I can use to sell my handmade items instead of Etsy?
What sites pay you for answering questions or taking surveys?
How do I get a better return on my money?
Is CPA marketing better than affiliate marketing? Which makes more sense for me?
How do I promote my online business?
How can I use my skills to provide freelance services?
What is the best way to make money online — for you? Use this guide to find your way.
(Click on the image for Full View)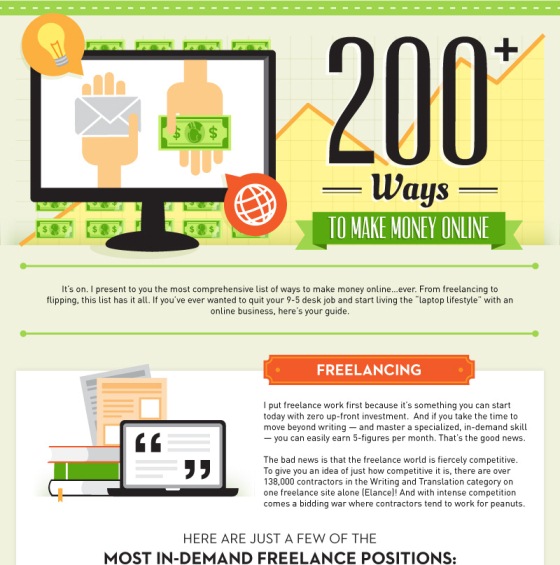 Source: surveyspencer
Related posts: