Recruitment of employees has undergone several changes in the recent years. Employers take all necessary measures to find the most suitable employee to do the specific job. Adequate screening procedures are applied to pick out the best individuals. Just the way you pride yourself on being able to get into the organization of your choice, the employers also pride themselves on finding you! Go through this infographic, to find some useful tips that will help you in catching the attention of recruiters.
Familiarize yourself with the recruiters by actively involving in organization's internal recruitment.
If you like writing, then publish something that reaches out far and wide by making use of latest technology.
You stand a chance to get spotted by the employers by being active on LinkedIn, as most recruiters are known to use LinkedIn.
You can find job opportunities on Twitter, which is used by the recruiters to post about job roles.
When you attend an industry event, participate in an activity involving a speech, to get into the event's directory.
Use action words and the right keywords to get interview calls.
 Having a reference from the industry will be a plus point for you.
 (Click on the Image For Full View)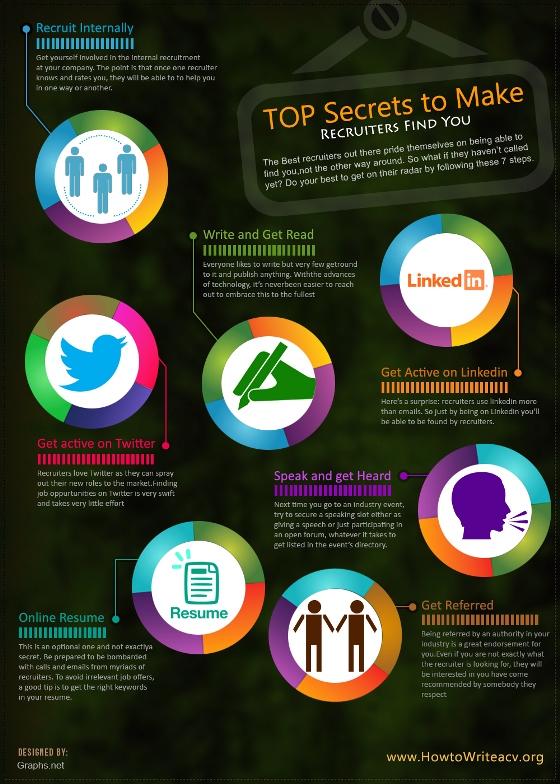 Source: howtowriteacv
Related posts: