Dangers of Gardening
300,000 people are injured each year in their garden, seriously enough to go to hospital. Surprisingly, the vast majority of injuries do not occur when completing gardening jobs.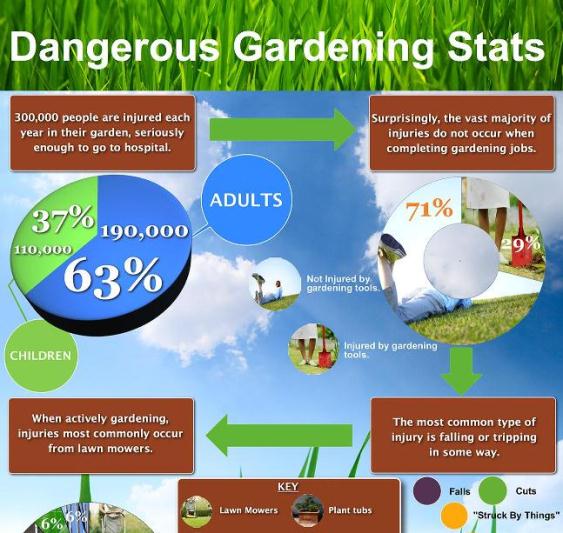 Source: rospa
Hydroponics Gardening
Hydroponics is a method of growing plants without soil. It is the fastest growing sector of agriculture, and it could very well dominate food production in the future. There are many advantages of hydroponics and here are 5 great reasons to start growing now.
Source: hydroponicmicrofarms
A Guide to Hydroponic Gardening
Hydroponic is the method of organically growing plants without soil by providing all nutrients in the plants water supply. This system is also utilized by produce their crops year round despite environmental changes.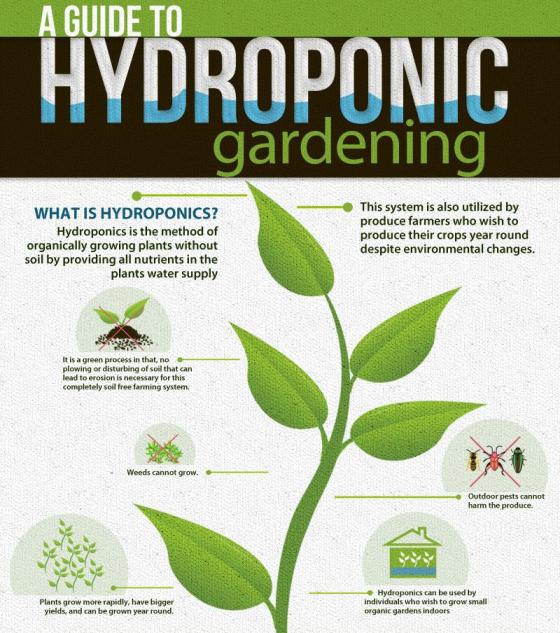 Source: thelashop
Square Foot Garden
Square foot gardening is the perfect introduction to growing a successful vegetable garden. In a square-foot garden, plants thrive in raised boxes that are sectioned and filled with nutrient-rich soils.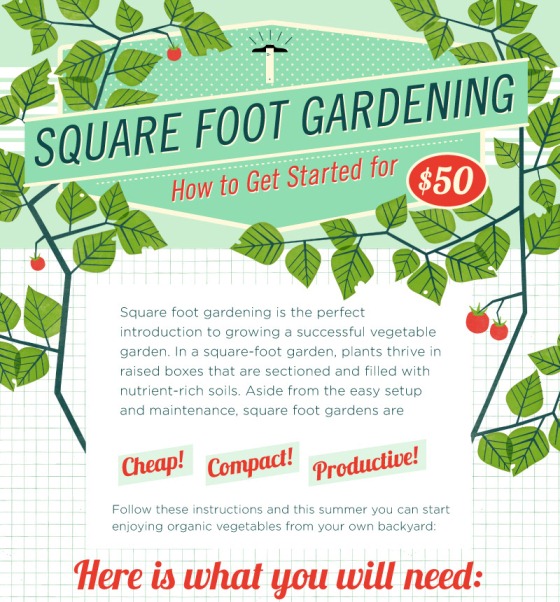 Source: frugaldad
Everyday Dangers of Landscaping
Landscape and grounds maintenance workers have an occupational fatality rate more than three times that of the working population at large. From heatstroke to exposure to dangerous chemicals, lawn care workers face serious risks every day.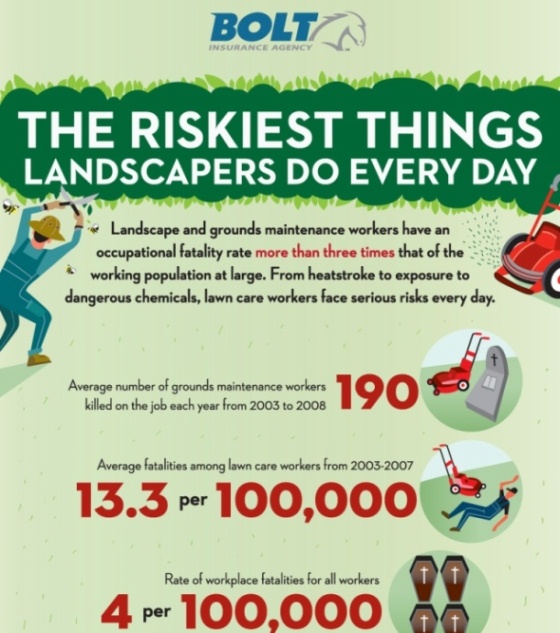 Source: boltinsurance
All about Composting
Composting is a great way to turn what would otherwise be garbage into a beneficial product to use in your garden. While it may sound intimidating at first, there are several methods of composting, and you're bound to find one that fits your time and space limitations.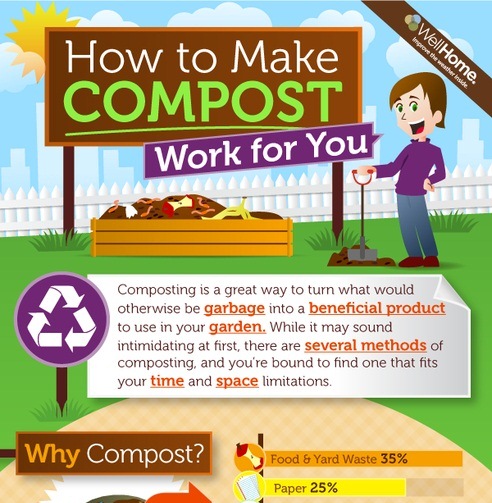 Source: treehugger
Getting Started with Vertical Gardening
Vertical gardening is not a new concept, but it is rapidly gaining popularity these days, and for good reason. The ability to grow plants in a small space allows even apartment dwellers to enjoy greenery. Choose between decorative plants or edible ones they can both be used to create a living work of art that enhances a space.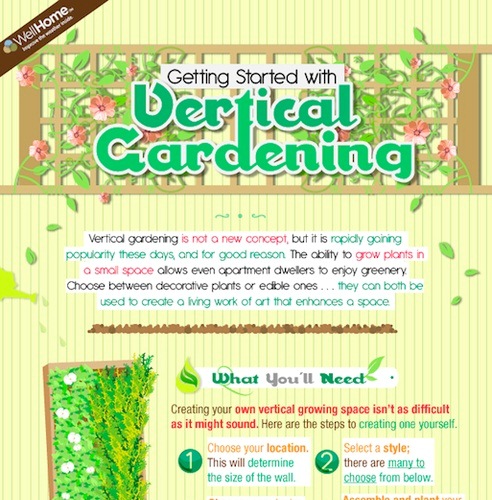 Source: treehugger
A Worm's Worth: How Earthworms help the Green Grass Grow
Whether you call them night crawlers, rain worms, angleworms, earthworms, or just worms, these little wrigglers contribute to healthy, beautiful lawns in a variety of ways. Learn more about these often unseen creatures, and how you can use them to benefit your lawn.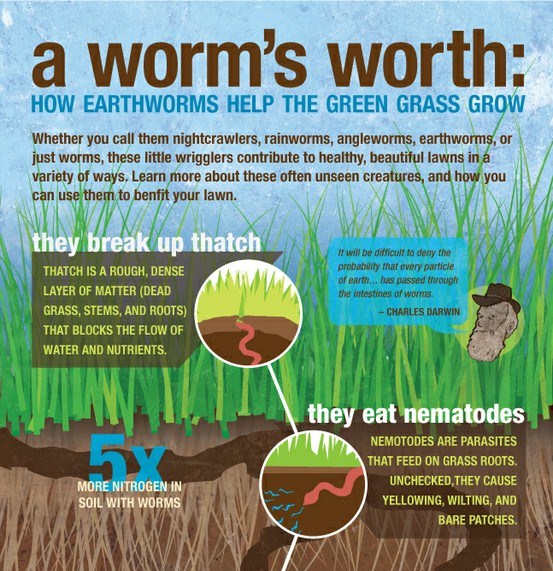 Source: lawncare
Gardening and its Health, Mental and Financial Benefits
Gardening is a great way for older adults to meet their recommended daily 30 minutes of moderate-intensity physical activity. Researchers at Kansas State University discovered that among the health benefits of gardening is keeping older hands strong and nimble while improving self-esteem.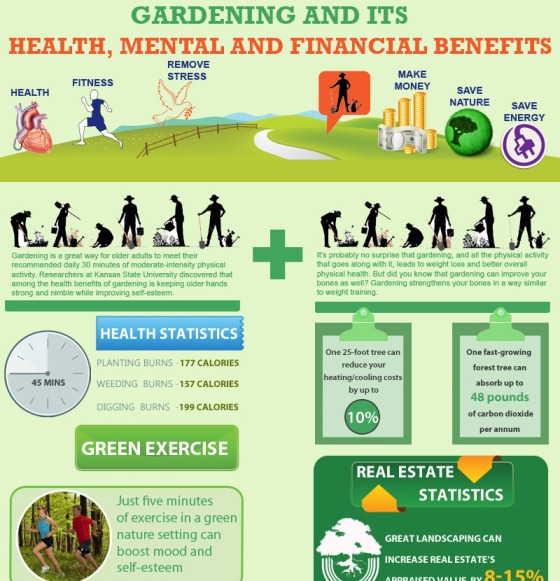 Source: liveinthenow
Photosynthesis
When you get hungry, you might decide to raid the cookie jar or ask your mom make you a sandwich. You do this because humans and animals get hungry from the foods they eat. Plants use light energy from the sun to produce the food they need to survive. This process is called photosynthesis.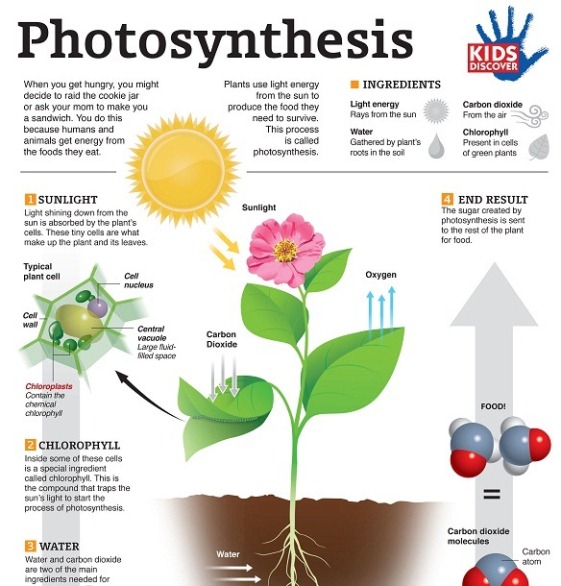 Source: kidsdiscover
Related posts: