In a game of Blackjack, card counting can really help – and this is a theory that the MIT Blackjack team have famously put to the test. Statistics have shown that the high cards like the pictures cards, aces and 10s will benefit the player. At the same time, it's the low cards, especially the fours, fives and sixes, which are dangerous cards for the player and which can be useful to the dealer.
Any deal with a lot of high cards tends to improve the players' chances of getting Blackjack. And unless the dealer also has Blackjack, the player gets a payout of 3:2 on Blackjack. The trouble with playing online Blackjack is that there's no possibility of card counting – each deck is a new one and there's a one in 52 chance of being dealt any card when each game begins. However, although the house has odds stacked in its favour at 21-20, you can still use your judgement to influence the result of the game, which you don't have the opportunity to do in many other casino games.
In Roulette, there's no judgement call to make. There's nothing you can do to influence the spin of a Roulette wheel. The house edge varies in Roulette depending on whether you are playing the European or American version of the game. As the European version only features one zero, the house edge is lower than in the American game, where you have not only a zero but also a double zero on the board, giving a 1 in 38 chance of picking the winning number. So, if you are focused on getting the win, then European Roulette increases your chances against the house. But if you play either version enough times, the laws of probability mean that you will lose because of the house edge.
(Click on the Image For Full View)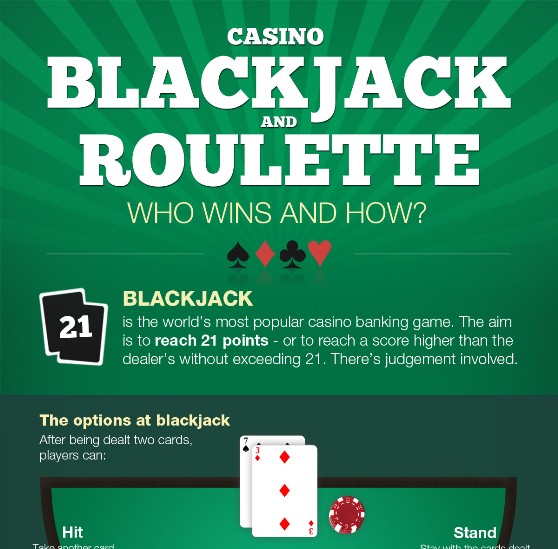 Source: betfaircasino
Related posts: