Roulette has been one of the most popular online Casino games since its inception in early 1796. Unlike most other Casino games variations, Roulette has been topping the popularity charts both across the web as well as brick mortar mediums.
Roulette is named after a French word meaning the little wheel and holds a special place in the heart of gamblers right from the time of its invention in the 18th Century by the French. The game is relatively easy, straightforward and offers a plethora of betting options which can be attributed to the fact that it has been played in its present form since as early days.
The players are expected to accurately predict in which numbered pocket the ball will land when the wheel comes to a halt. The players can wager on a combination of numbers as well. The practically easy game rule makes it suitable for novices and seasoned players alike.
American and European are the two most popular versions of this game. These two are not identical and contains slight differences. The European roulette comes with one zero whereas the American roulette has double zeros. The European and American roulette has 37 and 38 pockets respectively.
The American version uses multicolor chips whereas its European counterpart uses chips of same color. The Roulette is placed in the middle of the table by Europeans on the other hand it is placed at the far end of the table by the Americans. The charm of the spinning wheel continues to attract masses across the globe.
(Click on the image for full view)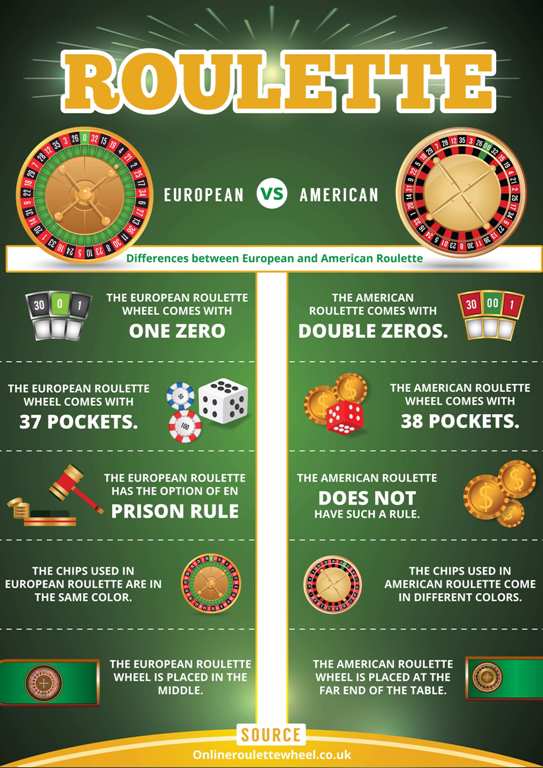 Source: onlineroulettewheel
Related posts: