Australia is a world leader for brown coal, nickel, zircon, lead, zinc and uranium. Therefore, its mining industry generates high rates of employment and contributes 16.8 billion in salaries and wages every year.
Australia's mining production is continually growing at a steady rate, means more employment opportunities and greater economic benefits in the coming years.
This infographic shows facts and statistics on economic benefits of Australia's mining industry.
(Click on the image for Full View)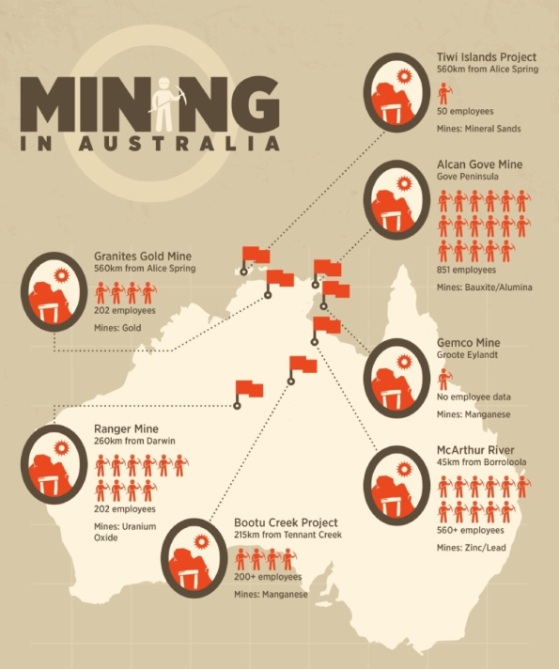 Source: applydirect
Related posts: