The economic cost of lost productivity due to the common cold in the U.S. is $25 billion per year. Despite only taking 15 seconds to wash your hands properly, millions of people are infected with the common cold throughout the year.
As part of a company committed to human health and safety, NSF DBA, Experts in Pharmaceutical Training, Consulting and Auditing, has published an interactive hand washing infographic. Aimed at informing both the pharmaceutical industry and the general public, the infographic reveals the useful facts and figures about bacterial spores, the effects of hand washing, and statistics on hand hygiene.
With an emphasis on hand washing conditions, the infographic is part of a series of interactive pieces that NSF DBA is creating to share with the pharma industry and the general public.
 (Click on the Image For Full View)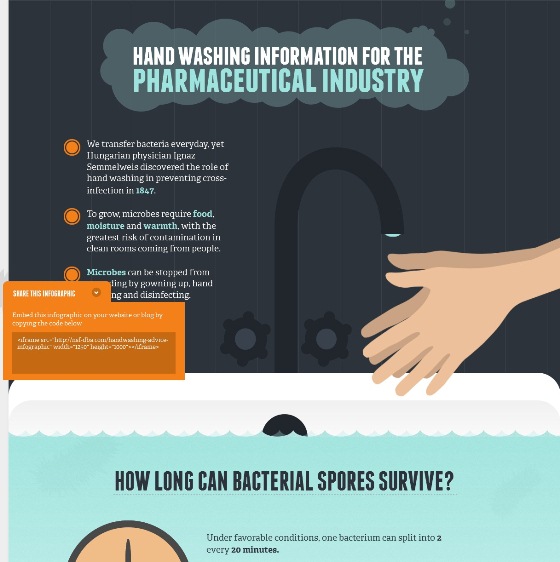 Source: nsf-dba
Related posts: