With billions of Canadians tax-paying dollars being poured into decreasing hospital wait times, it's interesting to examine the findings and see how that's paying off.
The Fraser Institute's findings in their 22nd annual report give us a better idea of how long Canadians are waiting to consult with a specialist. In most cases it can be as long as a four month waiting time before a patient can proceed with a treatment for a health issue. The wait times have increased drastically since 1993 making it a subject that needs to be addressed as the health of all Canadians depend on it. No system is perfect but identifying and correcting the flaws can only help to improve it.
This infographic is a visual snapshot showing the statistics of how hospital wait times vary from province to province for different medical procedures and how much government spending has made an impact.
(Click on the Image For Full View)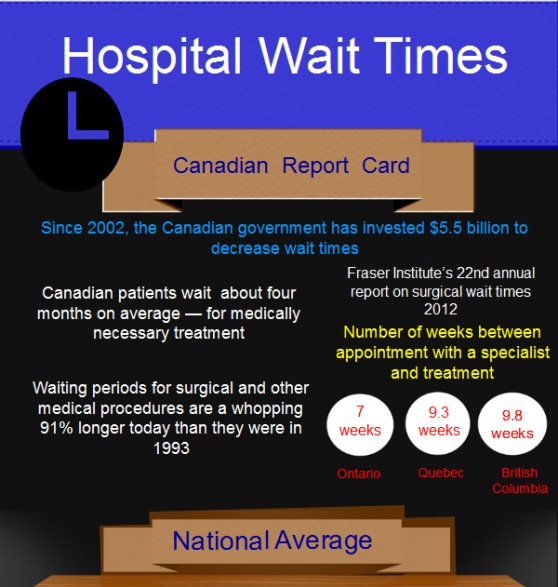 Source: canada-health-insurance
Related posts: