In the words of a true American, Bruce Springsteen, "I was born in the USA." But at what cost, Bruce? What do pregnant women in the US have to go through to bring a child into the world? What exactly is the state of pregnancy in the US today?
Despite what we have learned from the surgeon general, about 820,000 soon-to-be mothers smoke cigarettes while pregnant, and 757,000 drink alcohol. The United States ranks 31st along the economically developed countries in live births, behind South Korea, Poland and Slovakia.
We've all heard the tales of morning sickness, and it's no myth. Morning sickness has been reported in over half of all pregnant women. While the more sinister postpartum depression is less common, it is still a debilitating disorder affecting 1 in 10 women after they've given birth.
Breastfeeding has been shown to be the best choice for developing newborns and babies, and while it is not an option available to everyone, it has been on the rise since 2008, from 75% to 79%.
This and more can be found in the infographic below presented by InsuranceQuotes. Take a look!
(Click on the Image For Full View)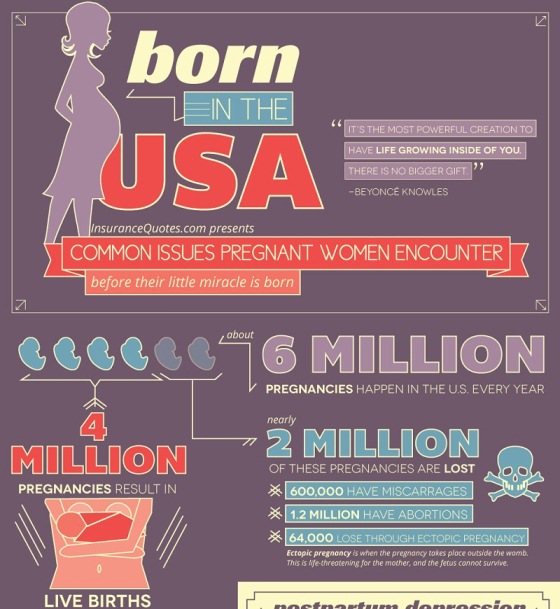 Related posts: