'Tis the season… to start spring-cleaning! Place the spotlight on your brooms and dusters, as they are going to steal the show! While purging the home come spring season has become a routine to many, a lot of people still do not realize the importance of spring-cleaning their spaces. Aside from the fact that it allows you to organize your things at home, spring-cleaning also improves your overall health and well-being.
Keeping your home shut for the past wintry months has surely made it a breeding ground for dust and particles that could be harmful to your health, triggering severe allergic reactions, asthma attacks, and even hay fever. It's easy to spot these hazards in your shelves, furniture, display pieces, and even in your stored piles of clothing. Spring-cleaning your home will not only get rid of these health hazards, but will also allow you to take care and maintain your precious home items.
Although it is a lot of work, decluttering and spot-cleaning your home can lead to awesome discoveries too. You may find some of the things you've lost ages ago or discover stuff that you forgot ever existed. That's hitting two birds, actually a lot of birds, in one stone.
Spring-cleaning may appear like a tedious task, but once you start doing it, you will realize how much fun you can get from it. Now that you've got the motivation, the only thing left to do is to learn how to spring-clean right.
(Click on the image for full view)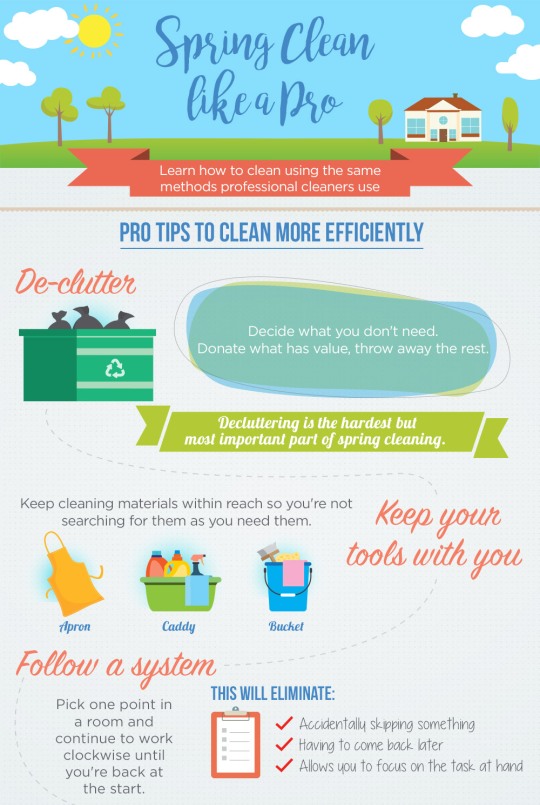 Source: Microfiber Wholesale
Related posts: