Crystal is often associated with the rich and famous. It stands for glamour and stature in certain circles and has done so for the past 100 years or so, and will possibly continue to do so, for another 100 years or more. It's not hard to see why then that a person of a certain wealth or status should be very accepting of a crystal gift.
Of course, when it comes to celebrities with an infinite level of wealth, the problem of "what to get someone who has everything" will naturally arise. Take the celebrity power couple, Beyoncé and Jay-Z for example. As one can imagine, it can't be an easy task to get these two a gift for their new born baby. Close friend of Beyoncé's, Kelly Roland, seemed to get it right when she supposedly bought them a $7,000 Swarovski Crystal baby bathtub.
There are many other examples of crystal gifts that would be worthy presents for the rich and famous. Quite simply, crystal is considered to be one of the most luxurious and extravagant materials on the planet and so, it is only natural that those who can afford it, may want it.Feast your eyes on some of the most expensive crystal gifts ever in our infographic below!
(Click on the image for full view)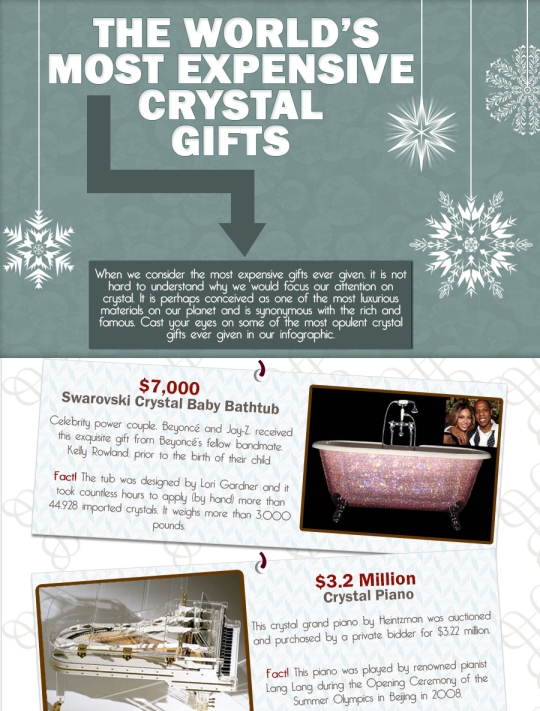 Source: crystaleire.com
Related posts: