Infographic Description: Britain is world renowned for being the home of football. From world class clubs that have supporters from across the globe, to local five-aside teams, football is a huge part of British culture.
Which is why 888sport have launched their Bet You Can (http://www.betyoucan.com) competition to find Britain's best keepy up. The online bookmakers are scouring the nation for the most creative keepy up, asking footballers and football fans to upload a 20 second clip of them doing the best 14 keepy ups they can do.
The prizes 888sport are offering are nothing short of once-in-a-lifetime. Giving aspiring footballers the chance to perform their routine at a top game next season, the chance to donate up to the value of £3000 to a local team of the winner's choice, plus a free £5 bet for the first 500 entries…it's definitely a competition not to be missed.
To go alongside their Keepy Up Competition, 888sport have produced this infographic about the things you might not have known about keepy ups. From world record holders to how a keepy up works, impress your mates with your keepy up knowledge after checking out this infographic.
(Click on the image for full view)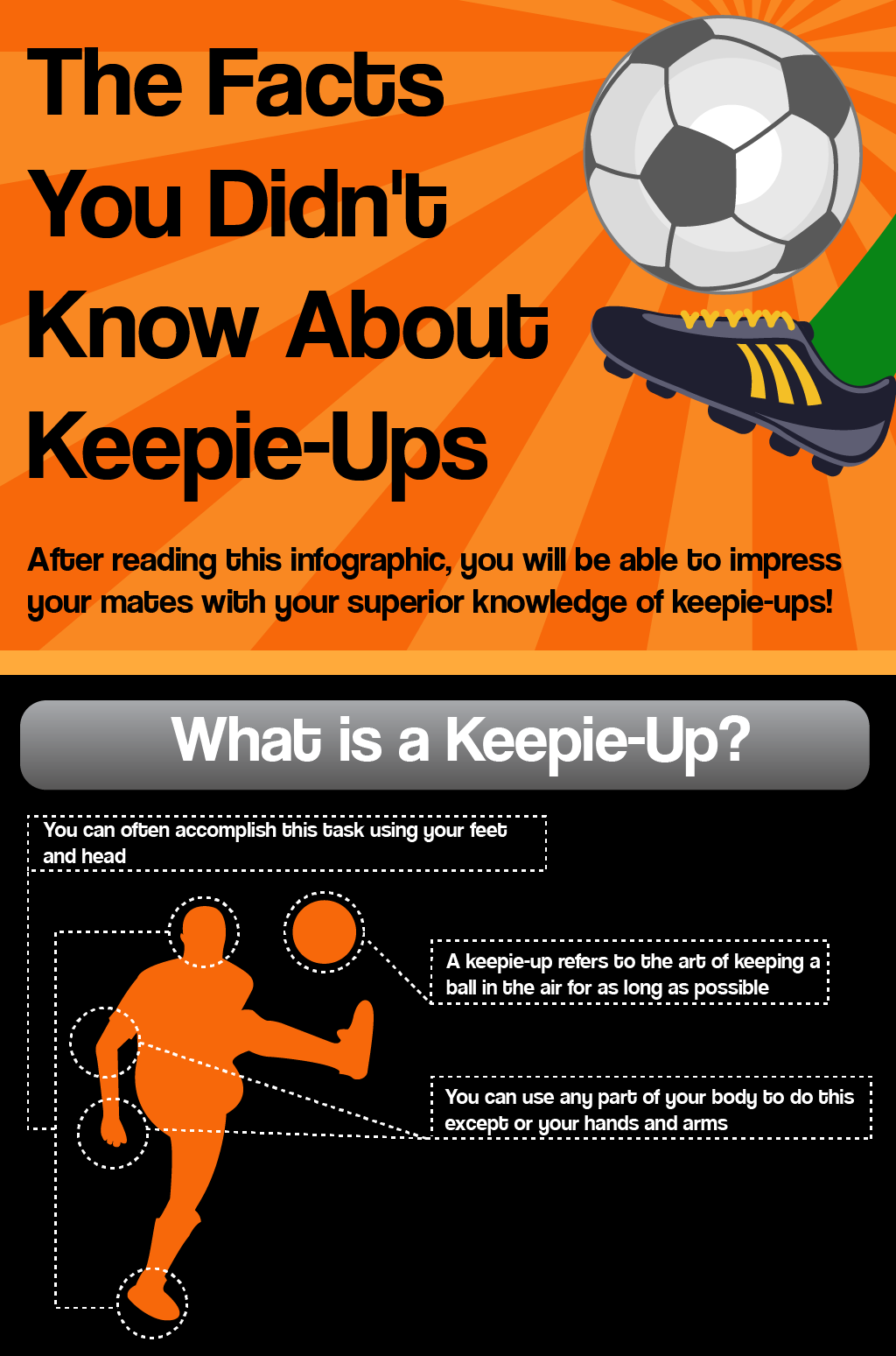 Source: 888Sport
Related posts: