Have you ever been sat on a beach and looked on in awe at the vibrant colours in front of you? Well Cheapflights.co.uk have created the perfect infographic for you, and it's not just for design nerds either…
The infographic contains all the pantone codes to some of the most beautiful beaches in the world, whether it's the white sands of the Caribbean, the Golden sands of the Mediterranean or the black sands of Vik beach in Iceland. We've often returned home and wondered if we could recreate the perfect experiences of being abroad, and now we can.
It's not just the colour of the sand though; we also give you plenty of information about the beach including the average water temperature, the number of visitors and also some interesting facts about the area to help guide your decisions. For example, do you want to go to a beach with warm water but doesn't attract too many tourists? If so then Manduria Beach in Italy is the one for you. Do you want to be blown away by unusual pink sands and want to enjoy it in the company of others? If so then Pfeiffer Beach in Bug Sur, California is the place to go….
(Click on the image for full view)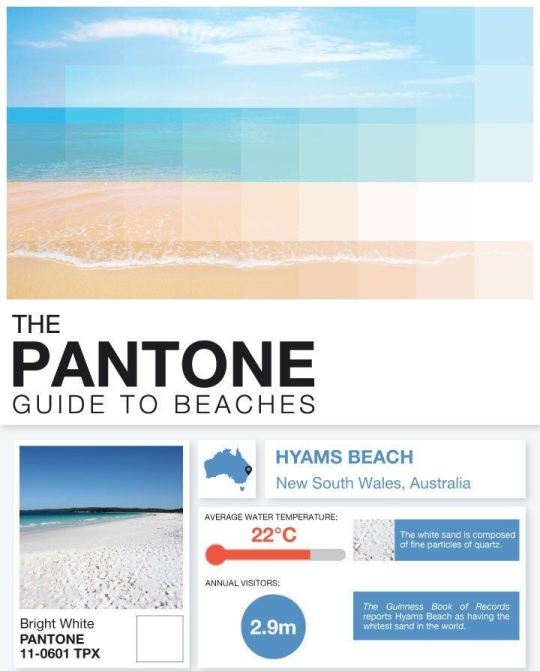 Source: cheapflights.co.uk
Related posts: